A tourism boat travelling through the Kimberley's iconic Horizontal Falls has capsized on Friday, injuring up to 25 people, with several in a serious condition according to WA Police.
Located about 250km north-east of Broome in Western Australia, seaplanes were required to collect injured passengers and airlift them to surrounding hospitals.
There were reportedly 26 passengers and two crew on board the craft, and details surrounding the accident are not clear.
Broome Police tweeted a different response to media reports and the state's police body, saying that several people had been hurt but no injuries were believed to be endangering life.
Kimberley Police are dealing with an ongoing incident at Horizontal Falls. Several persons have been injured but no injuries are believed to be life threatening. #fb

— Broome Police (@BroomePol) May 27, 2022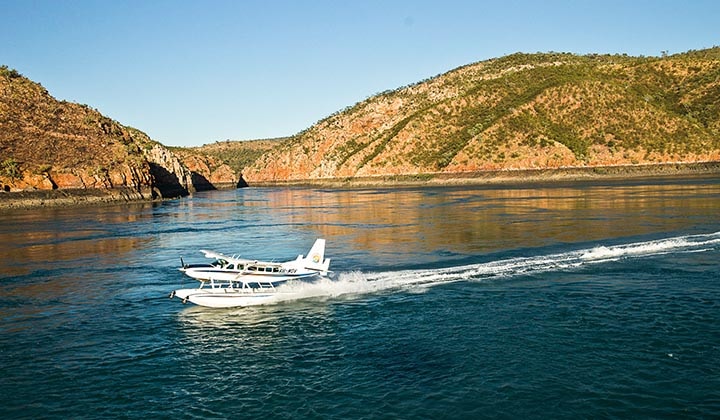 "Falls Express, guided by an experienced skipper during an early-morning tour, was involved in the incident while travelling through the falls," a Horizontal Falls Seaplane Adventures statement read.
"The vessel immediately returned to the pontoon.
"We are continuing to liaise with the RFDS (Royal Flying Doctor Service) and emergency services to manage the incident."
Passengers started arriving in Broome for treatment around 12.30pm, after being evacuated by the RFDS and company seaplanes.
Horizontal Falls is one of the landmark tourism spots in WA, although the conditions are known to be treacherous at times, with big tides often surprising sightseers after springing up from nowhere.
You can have a look at the tourism advertisement for the falls here:
Choose your adventure at the #HorizontalFalls in #TheKimberleyAustralia! Scenic flight or jet boat ride? 🚁🚤 (via IG/baseimagery with Horizontal Falls Seaplane Adventures) @austnorthwest #justanotherdayinWA pic.twitter.com/GnVs1rQ1g6

— Western Australia (@WestAustralia) November 2, 2018