The Crown Prosecution Service have charged actor Kevin Spacey with four counts of sexual assault against three men over an eight-year period in the UK.
Spacey has also been charged with "causing a person to engage in penetrative sexual activity without their consent".
The alleged incidents occurred in London between 2005 and 2008, plus one in western England in April 2013.
The allegations had been under investigation by a special crime division and charges were finally laid after a review of evidence by London's Metropolitan Police.
Police documents say they questioned Spacey in 2019 over claims he had sexually assaulted several men in Britain.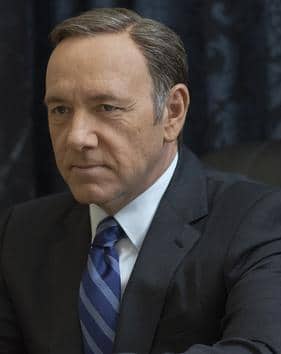 The 62-year-old is widely considered to be one of the best actors in Hollywood, having won two Academy Awards, a Golden Globe, and a Tony Award.
His storied career has been in freefall since 2017, when actor Anthony Rapp accused Spacey of sexually assaulting him at a party in the 1980s, Rapp was allegedly 14 at the time.
Spacey had vigorously denied the allegations and is currently in a New York courtroom defending the civil lawsuit brought by Mr Rapp.
Following Mr Rapp's allegations in October 2017, Netflix were forced to remove the star from his role as series lead Frank Underwood in the highly popular House of Cards, and promptly severed all ties with Spacey (who eventually had to pay the company $US31 million for breaching its sexual harassment policy).
Fifteen other people came forward alleging sexual misconduct or abuse, effectively putting Spacey's immediate career to an end.