The Prime Minister visited The Late Show with Stephen Colbert where she discussed how New Zealand changed their gun laws after the Christchurch mass shooting in 2019.
Ms Ardern was in New York to promote the re-opening of New Zealand tourism to international travellers after the COVID-19 pandemic. She met with several US travel editors as well as a meeting with the UN Secretary-General to discuss the Ukraine war and climate change, among other things.
On May 25 she appeared on Stephen Colbert's chat show where they discussed the horrific school shooting in Texas that left 21 people dead, when the host asked her how New Zealand dealt with gun control following the Christchurch massacre.
"Why was New Zealand able to do that when we can't pass so much as universal background checks for people with a history of mental illness, or violent behaviour, even though 91 per cent of American approve of that, want that, on both sides of the aisle," said Colbert.
Ardern responded first by saying that when she sees these terrible things happen, she doesn't see it as a "politician… but as a mother" and offered her apologies. The NZ PM then went on to answer his question.
"I think about what happened to us and all I can reflect is we are a very pragmatic people.
"When we saw something like that happen, everyone said never again."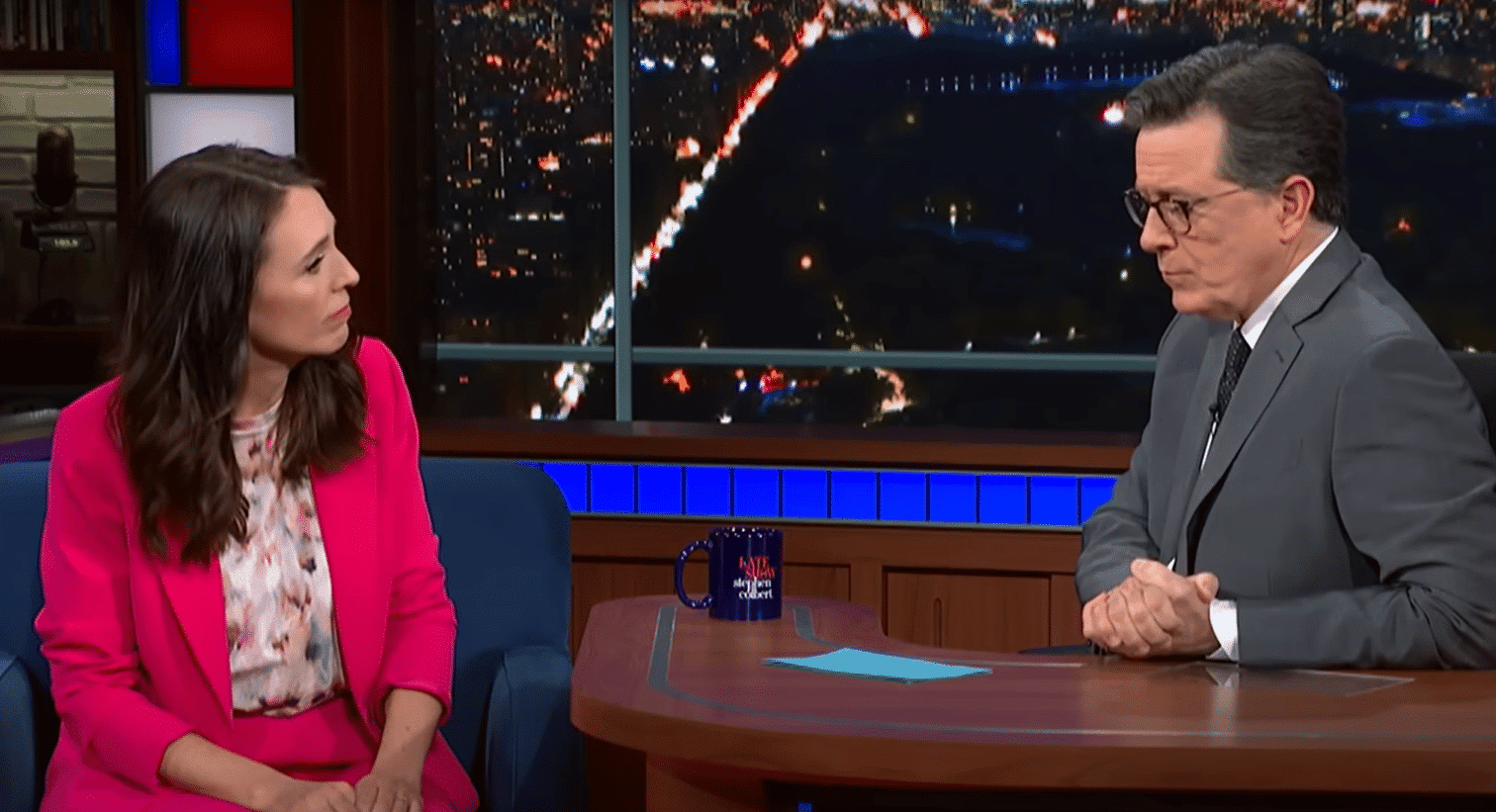 She went on to explain that Kiwis have "legitimate needs for guns", detailing that they use them for pest control and protection of biodiversity but said "you don't need a military style semi-automatic weapon to do that" adding "we got rid of them".
Much like Australia in the 90s with the Port Arthur massacre, New Zealand brought in a buy-back scheme, which saw everyone who had legally purchased one of these weapons, refunded their money when they returned them to be destroyed. According to NPR, over 55,000 weapons were collected as a part of the scheme.
Australia's buy-back scheme saw over 650,000 guns returned to the government  according to Vox.
There have been many calls in the US for a similar style of gun return as well as major gun legislation reforms in order to stop the mass shootings.