Local Indian star Sidhu Moose Wala has been tragically shot dead in his car in Punjab's Mansa district.
Punjab police identified a man named Satinder Singh as the shooter, who is a close associate of Punjab Module gangster Lawrence Bishnoi.
Bishnoi later confirmed his involvement in the hit to police, who are blaming gang activity for the murder.
Murder of Siddhu Moose Wala has shocked the country. This should be considered a state-sponsored murder. Firstly, the security of 400 people was withdrawn & then their names were published on social media. It's criminal negligence. CM must resign: SAD leader Daljit Singh Cheema pic.twitter.com/1FjINLVtGH

— ANI (@ANI) May 29, 2022
30 rounds of ammunition were fired into the rapper's private vehicle, with Moose Wala being shot dead whilst driving.
A passenger in the car was also killed.
Graphic footage of the incident was released shortly afterward from the street, where bystanders filmed the rapper slumped in the driver's seat covered in blood.
Some of the rapper's lyrics promoted gun culture and use, which some have attributed on social media to rivalries with gang members in the area.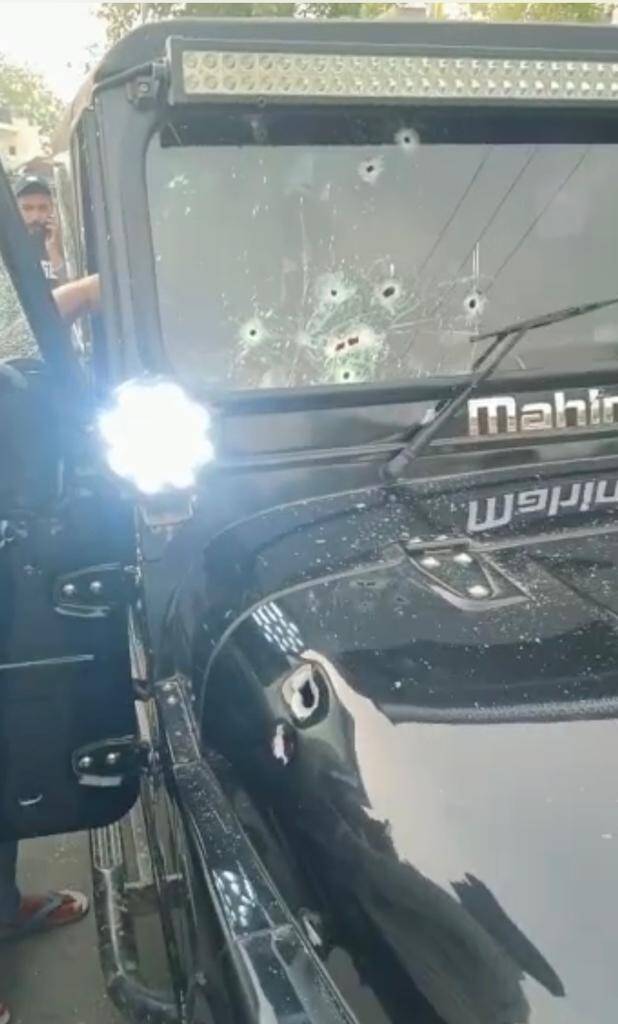 Born Shubhdeep Singh Sidhu on June 11, 1993, in Punjab, Moose Wala was a fiercely passionate local advocate and media talent; he has appeared on Indian screens as a singer, actor, rapper and politician.
He was also facing four criminal charges at the time of his death.
Moose Wala began his career as a rapper, releasing three studio albums between 2018 and 2021; his final release was an extended play (EP) titled No Name on April 25.
His music has attracted over four billion views on YouTube and includes chart placings in Canada and New Zealand.
He branched out into some acting last year, starring in Moosa Jatt and Yes I Am Student before announcing he was joining the Congress Party to contest the 2022 Punjab Legislative Assembly election, of which he gathered 21.12 per cent of the vote behind incumbent Vijay Singla, who received 57.57 per cent.
The Bharatiya Janata Party (BJP) blamed the ruling Aam Aadmi Party (AAP) in Punjab for the killing.
"Today, a young Punjabi singer [in] Sidhu Moose Wala was gunned down in a state-sponsored murder," a BJP spokesperson said.
"The AAP government is totally responsible for this."
Moose Wala was shot two weeks shy of his 29th birthday, and one feels there was a lot more for this man to say before he was tragically cut down in his prime.