A 10-storey residential and commercial complex collapsed last week in the city of Abadan, leaving 34 people dead and locals angry at the governments response to the situation.
The Metropol twin building crumpled in Iran's Southwest on May 23 with multiple people confirmed dead and over 35 people with serious injuries. Iran Press noted that The Leader of the Islamic Revolution Ayatollah Ali Khamenei sent his condolences to the family and friends of the victims and called for authorities to ensure the perpetrators are caught.
He also called on officials to ensure there isn't a recurrence of this incident.
It's reported that 13 people have been arrested in relation to construction violations with authorities citing poor safety and corruption as to why it collapsed. They include past and present mayors as well as government employees.
According to Tehran Times, 80 people were trapped under the rubble with rescuers still recovering bodies some four days after the incident happened. It's expected more people are still trapped.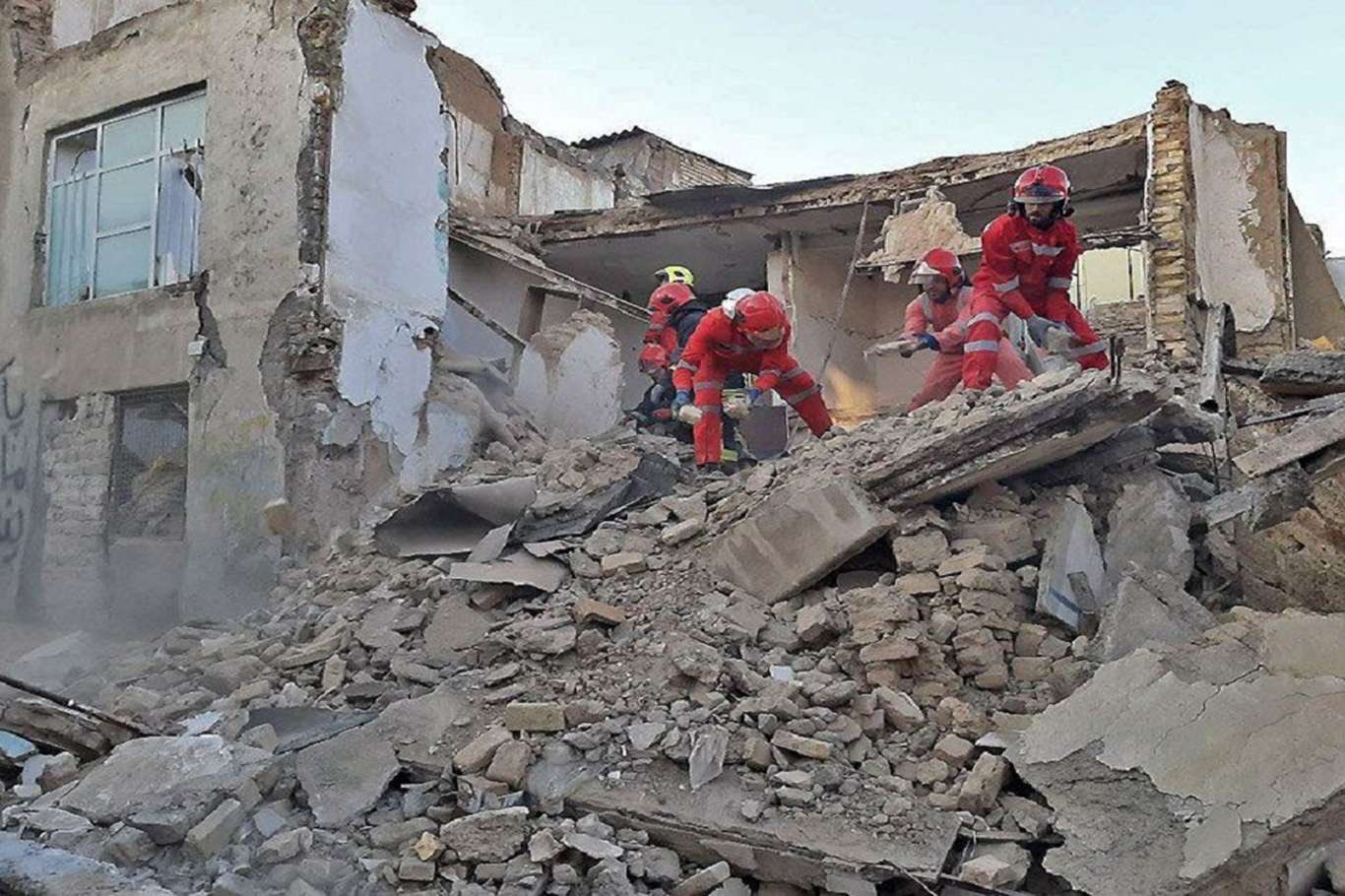 Even though most of the building was under construction, according to IRNA News Agency, the lower floors of the building were being used as offices.
Protests and riots erupted on the streets of Abadan, calling for justice. Demonstrators could be heard yelling "death to incompetent officials" and shouted "martyrs of Metropol" according to Fars News Agency.
The Supreme Leader sent an envoy to the site with official Ayatollah Mohsen Heidari Alekasir saying people shouted out "shameless" and "I will kill the one who killed my brother" while he tried to address the crowd.
CBS reported that Tehran's emergency department said that over 129 high-rise buildings are "unsafe" as found in a 2017 survey.
Abadan is a city that lies in the south west of Iran. It's about a 11-hour drive to the capital, Tehran.