The US State Department has approved Australia's request to acquire Advanced Anti-Radiation Guided Missile systems for an estimated cost of US$94 million (AU$134.8 million).
The AARGM is a supersonic air-launched tactical missile system and is currently employed by the Royal Australian Air Force's (RAAF) EA-18G Growler fleet.
Australia intends to use the AARGM's and related equipment to improve tactical aircraft survivability and increase the country's ability to address threats by countering enemy radar emitters on land or at sea.
"Destruction or suppression of enemy radar denies the adversary the use of air defense systems, thereby improving the survivability of its tactical aircraft," said the US Defense Security Cooperation Agency (DSCA).
"Australia will have no difficulty absorbing this equipment into its armed forces."
Northrop Grumman will be the principal contractor for the sale that covers up to 15 AARGM control sections and missile guidance sections, up to 15 High-Speed Anti-Radiation Missiles (HARMs) rocket motors, up to 15 HARM warheads, and up to 15 HARM control sections.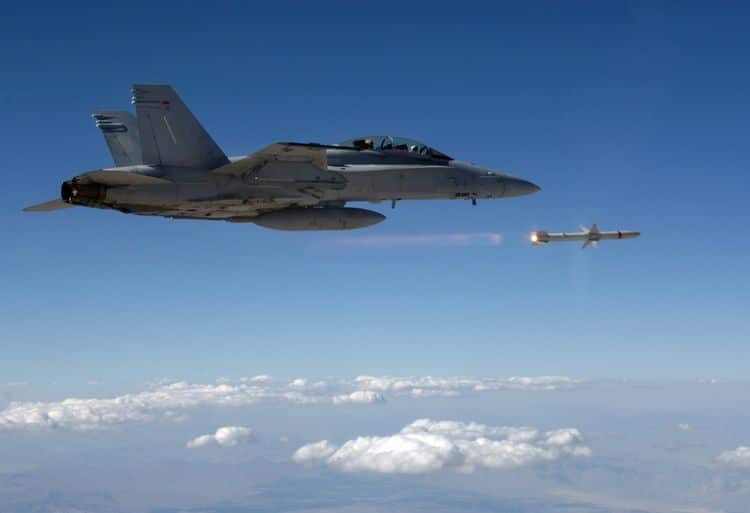 The DSCA stated this will "improve Australia's capability to meet current and future threats by suppressing and destroying land- or sea-based radar emitters associated with enemy air defences".
Also included are AGM-88E2 All Up Round (AUR) tactical missiles, AGM-88E2 Captive Air Training Missile (CATM), HARM G-Code AUR, HARM G-Code CATM, M-Code Global Positioning System (GPS) receivers, containers, and support and test equipment.
The acquisition of the AGM-88E2s is intended to complete the combat capabilities of the RAAF's EA-18G Growler fleet.
Another component of the proposed sale is test support for the Growler fleet, spares and repair parts, and classified and unclassified software.
"This proposed sale will support the foreign policy and national security objectives of the United States. Australia is one of our most important allies in the Western Pacific," the DSCA statement read.
"The strategic location of this political and economic power contributes significantly to ensuring peace and economic stability in the region.
"It is vital to the US national interest to assist our ally in developing and maintaining a strong and ready self-defence capability."