Perched on top the Devashthal Peak some 2,450m above sea level sits the International Liquid Mirror Telescope (ILMT), the largest of its kind, which is ready to start making important astronomical observations.
Helmed by researchers from The University of British Columbia the ILMT is located in a remote region of the central Himalayas and takes quite a trek for Dr Paul Hickson and teams to get there.
"I'd fly to Delhi airport, and then there's a 10-hour taxi ride, first through Delhi and then across the plains of northern India and then up through the mountains."
At the peak sits a four-metre telescope that has a "rotating mirror coated with a thin film of liquid mercury" according to Dr Hickinson who says that its primary goal will make use of its light capturing and focusing abilities.
"The telescope is designed to survey the strip of sky passing overhead each night, allowing it to identify transient or variable objects such as supernovae, gravitational lenses, space debris and asteroids."
It's been estimated the ILMT will be able to make 10GB of data every night throughout the months of October to June but will not operate the rest of the year due to monsoon season.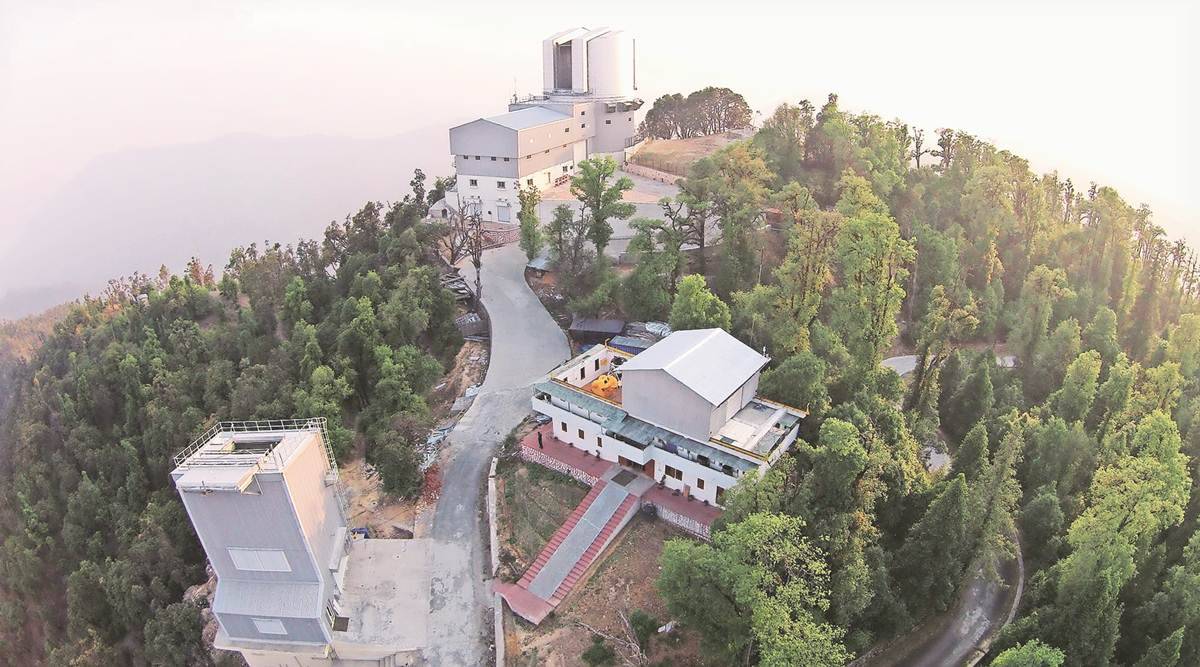 An interesting feature of the telescope is that it floats on a small amount of air that is thinner than human hair.
"Rotating once every eight seconds, the mirror floats on a film of compressed air about 10 microns thick.
"By way of comparison, a human hair is approximately 70 microns thick. The air bearings are so sensitive that even smoke particles can damage them. A second air cushion prevents the rotor from moving sideways."
Researchers say the natural parabolic shape the liquid makes on the rotating mirror is ideal for "focusing light". The liquid mercury is optimum for use because it's cheaper than a standard glass mirror.
ILMT was built and designed in Belgium by Advanced Mechanical and Optical Systems and the Centre Spatial de Liege with the help of Dr Hickinson. He previously worked on the Large Zenith Telescope in Canada which utilised the same liquid mirror technique.