Australia will be sending more than $100 million in further aid to Ukraine and level sanctions on 16 more Russian officials, following Anthony Albanese's secret trip to Kyiv.
The trip was kept under wraps by the Australian government for the purpose of security. A small group of journalists were permitted to travel with Albanese with a media blackout imposed on Australian media until he left the country.
However, international media and Ukrainian officials had reported details ahead of the Prime Minister's office releasing a statement.
"I saw first-hand the devastation and trauma it has inflicted on the people of Ukraine," Albanese said in his statement.
"My visit to Kyiv and recent visits by other world leaders sends a clear message that democratic nations like Australia will stand side-by-side with the Ukrainian people in their time of need."
He also praised Ukrainian president Volodymyr Zelenskyy and his leadership.
"I sincerely thank President Zelenskyy, the Armed Forces of Ukraine and the Australian Defence Force for ensuring the safety of my visit.
"President Zelenskyy's leadership has rallied the Ukrainian people to defend their country and inspired the world to support humanity and freedom. The road ahead is hard but I am confident Ukraine will prevail."
$99.5 million in military assistance has been committed, including 14 armoured personnel carriers, 20 Bushmaster protected mobility vehicles, and other military equipment.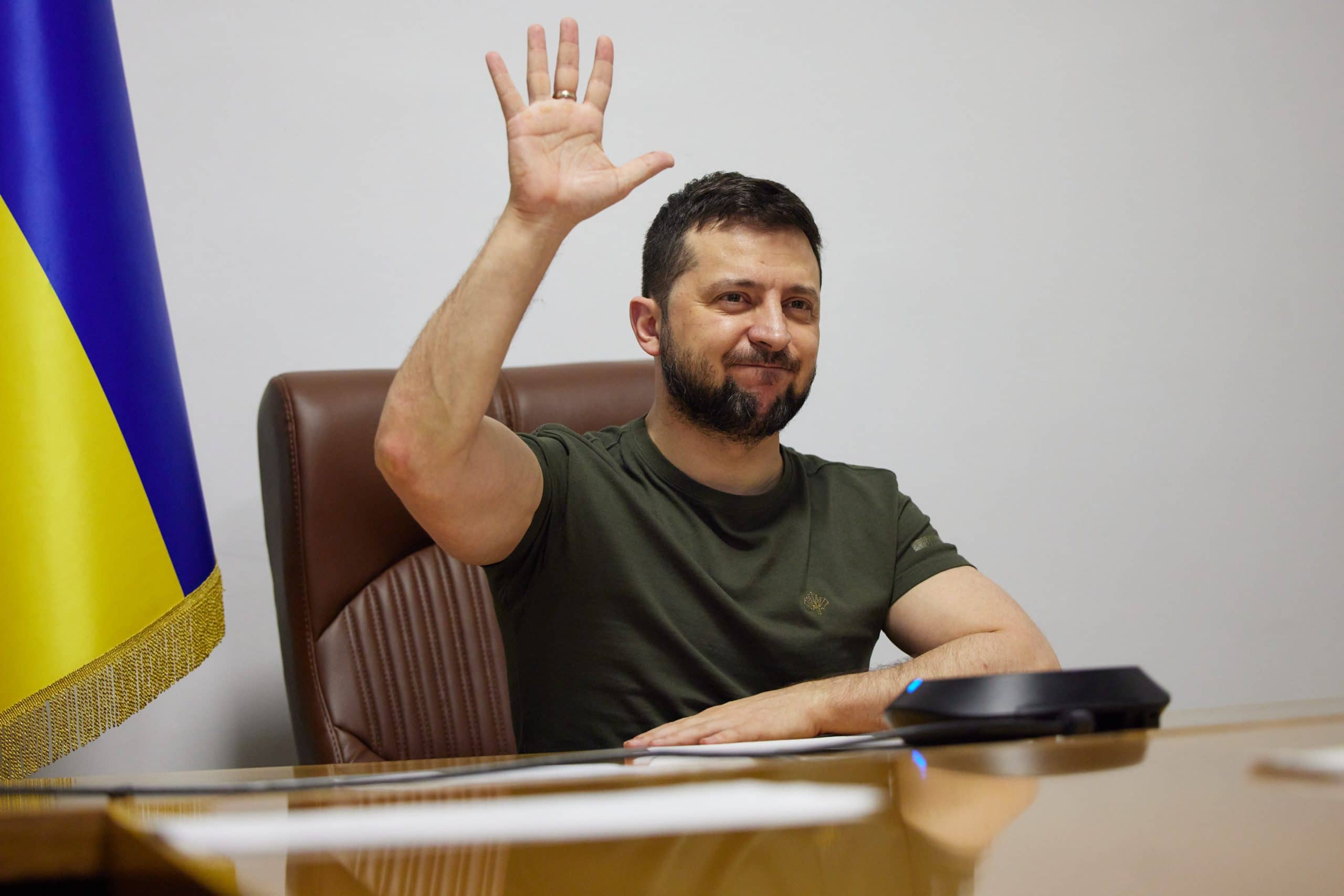 There will also be a contribution to NATO's Ukraine Comprehensive Assistance Package Trust Fund and $8.7 million going to Ukraine's Border Guard Service to assist with their border management equipment, cybersecurity, and border operations.
Australia will prohibit imports of Russia's gold to reduce their ability to fund the war, allow duty-free access for Ukrainian imports to Australia, and intervene at the International Court of Justice in support of Ukraine in its case against Russia.
Albanese met with Zelenskyy and witnessed the devastation caused by the Russian invasion in Bucha, Hostomel and Irpin, in the Kyiv region.
"In Bucha today I saw clear evidence of a war crime. People need to be held to account for their actions," Albanese said.
"Australia stands ready to continue to support the government and the people of Ukraine for as long as it takes for Ukraine to emerge victorious in defence of your national sovereignty and your homeland. Because you are fighting for the international rule of law."
New financial sanctions and travel bans will also be imposed by Australia on 16 more Russian ministers and oligarchs, bringing the total sanctioned by Australia to 843.
The Prime Minister made the trip to Kyiv following the NATO summit in Madrid, where he described the war on Ukraine as "a humanitarian tragedy".