Updated 08/07/22
The British PM has announced his resignation from parliament saying that he's appointed a cabinet to handle affairs until a new PM is found.
In his speech he acknowledged the stance of the conservative party in wanting a new leader but mentioned he fought hard to oppose the position these past few days because of his commitment to the country.
"I felt it was my job, my duty, my obligation to you to continue to do what we promised in 2019," he said.
He thanked several people including his family, friends, government and the British public but said he was "sad… to give up the best job in the world".
It is not yet known who his replacement will be but the decision is expected to take some time.
Several voting rounds will happen within the Conservative Party if multiple candidates put their hand up to become PM, with members voting continuously until there are two candidates who are then subjected to a postal ballot of all Conservative Party members to determine the new leader. If only one MP goes for the top position, they will automatically be accepted without any need for voting.
Updated 7/07/2022
Resignations continue to pile up for British Prime Minister Boris Johnson, which now number over 40 and many MPs in open revolt against Johnson in the UK.
The resignations include that of Welsh Secretary Simon Hart, who is the third senior British Minister to step down following the announcements of Chancellor of the Exchequer Rishi Sunak and Health Secretary Sajid Javid.
"I have never been a massive fan of Ministerial resignations being the best means of forcing change," Simon Hart wrote in his resignation letter.
"Colleagues have done their utmost in private and public to help you turn the ship around, but it is with sadness that I feel we have passed the point where this is possible."
Johnson has also sacked Michael Gove, Secretary of State for Levelling Up, Housing and Communities.
Cabinet ministers earlier were urging Johnson to quit in a gathering at his official residence, after he maintained he would not be stepping down in the face of his party's rebellion.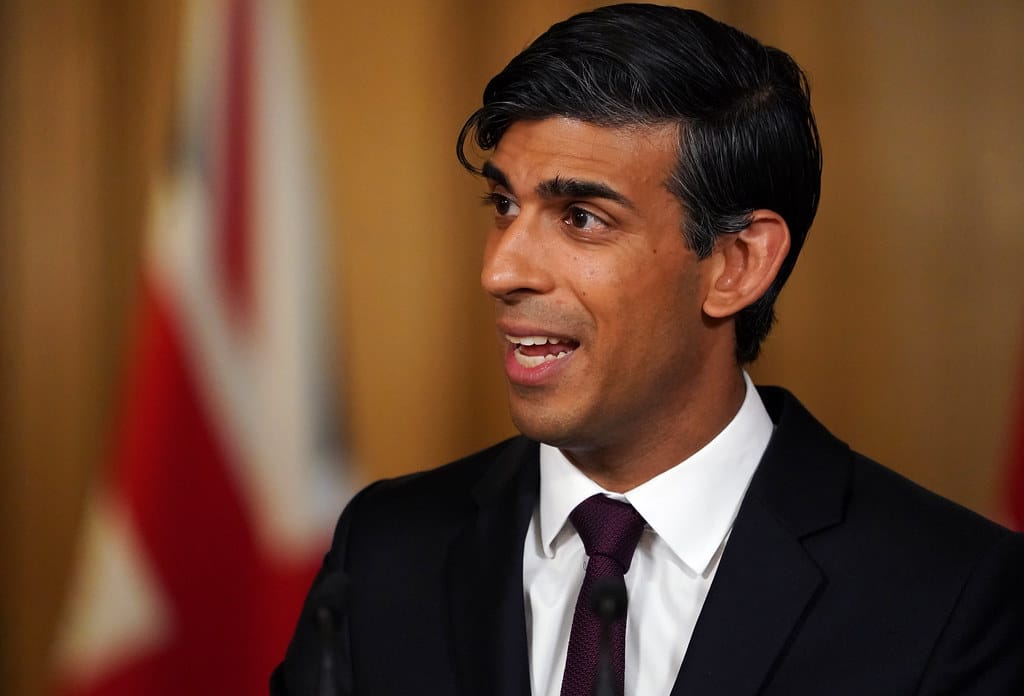 Published 6/07/2022
Chancellor of the Exchequer Rishi Sunak and Health Secretary Sajid Javid announced their resignations with Javid saying he could "no longer continue in good conscience", and Mr Sunak said government standards "are worth fighting for".
The news came while Johnson was apologising for appointing Conservative MP Chris Pincher to deputy chief whip with the knowledge that there had been accusations of sexual misconduct levelled against him.
Pincher quit his role last week amid new allegations that he groped two male guests at a members-only club in London while drunk.
A spokesman said Mr Johnson knew of allegations that were "either resolved or did not progress to a formal complaint".
On Tuesday morning, a top Foreign Office official accused his office of lying, and Johnson was apologising later that evening.
"I think it was a mistake, and I apologise for it," he said.
"In hindsight, it was the wrong thing to do.
"I apologise to everybody who's been badly affected by it and I just want to make absolutely clear that there's no place in this government for anybody who is predatory or who abuses their position of power."
After the resignations, the Prime Minister appointed Nadhim Zahawi as his new Chancellor of the Exchequer, replacing Rishi Sunak, while Steve Barclay takes Sajid Javid's former role as Health Secretary. Michelle Donelan was named Education Secretary following Zahawi's promotion.
The two resignations were also followed by four junior ministers and a trade envoy quitting their jobs on Tuesday evening.
This comes after Johnson recently survived a vote of no confidence, a report blaming him for government parties during COVID lockdown and a range of scandals involving MPs and staff in his party.