Some have called it one of the best Origin games of all time with Queensland beating out New South Wales 22-12 to claim the 2022 series.
There was much anticipation around last night's decider game with both teams giving it their all but in the end QLD was victorious, claiming their first series win since 2020.
The Maroons kicked off at Suncorp Stadium in Brisbane around 8:10pm to an eager Blues team and 12 minutes and 53 seconds later, Valentine Holmes broke through the NSW defenders to get the first successful try of the game while also getting his conversion.
Six minutes later the Blues were over the line with Jarome Luai managing to get the ball down while at the 31st minute 26-year-old Jacob Saifiti claimed the last try of the match for NSW.
Going into half-time NSW was leading QLD 12-10 and it would take some 20 minutes into the second half for another try with NSW defending their line from many QLD attacks, but Kayln Ponga eventually got through beating four defenders to score QLD's third try, off a successful 40-20 kick from Ben Hunt.
Prior to that Dane Gagai and Matt Burton both received 10 minutes in the sin bin after getting into a  fight with one another.
Queensland was now leading 16-12 with the game still potentially up for grabs but then at the 78th minute NSW kicked the ball on their 5th tackle only for Ben hunt to deflect, catch and sprint off with the ball all the way down to the end, and at that moment it was clear the series was sealed.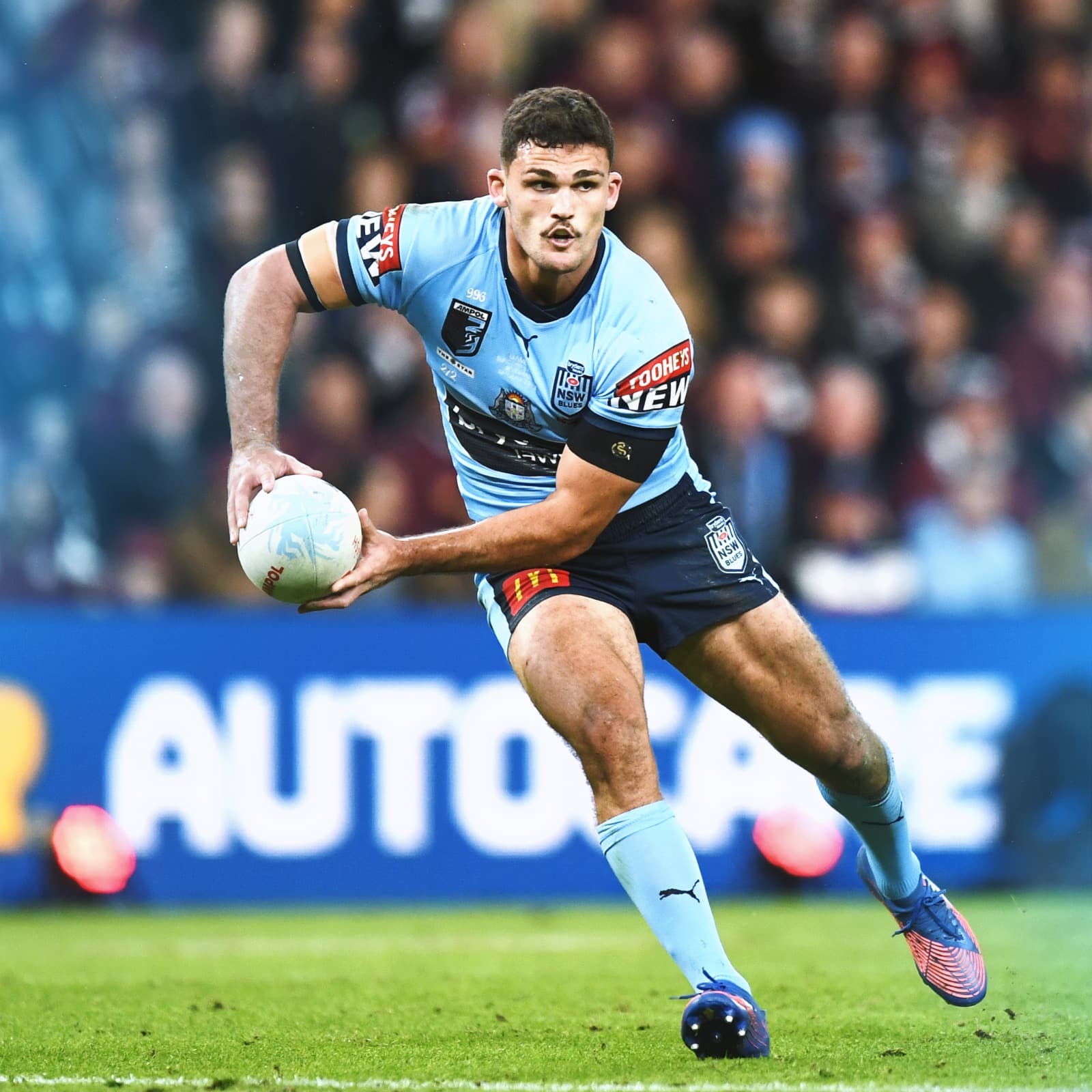 The Maroons won the series 22-12, claiming the series for first-time QLD coach and former Maroons player Billy Slater.
"I don't know I feel any more prouder than my children being born than I do right now," he said post-game.
Echoing his feelings were QLD captain Daly Cherry Evans who couldn't contain his elation.
"It's special. I haven't won too many. So each one that you do win you hold them close to your heart. Any time you get to finish a series here in front of your home fans, it just means so much more. We did in front of our fans, friends and family against all the odds and it makes it so special."
Although it was celebration time for QLD, the Blues were expectedly disappointed with the result.
NSW player Nathan Cleary said, "it sucks but we have to take it" while coach Brad Fittler said "plenty went wrong".
"This contest out here tonight in front of this crowd was fantastic, it's a shame we didn't nail it but we'll look to next time," he said.