A New York City public service announcement has been defended by the city's mayor, Eric Adams, after the video on preparing for a nuclear attack left residents baffled.
The recently released 90-second video from New York City's Emergency Management has many New Yorkers confused and also worried at the timing.
"So there's been a nuclear attack," a spokesperson opens with in the video.
"Don't ask me how or why. Just know that the big one has hit".
New York City Mayor Eric Adams has defended the video against the reactions it received, saying it was a proactive step to becoming more prepared.
"I don't think it was alarmist, I'm a big believer in better safe than sorry. I take my hat off to OEM (Office of Emergency Management)," he told reporters.
"This was right after the attacks in the Ukraine, and OEM took a very proactive step to say let's be prepared.
"We are still one of the top terrorist threats. There are no imminent threats to the city that we know about, but we always have to be prepared as New Yorkers and I think OEM did the right thing."
The video has been met by many with jokes, confusion at the timing, and scepticism over its usefulness should the city be directly attacked.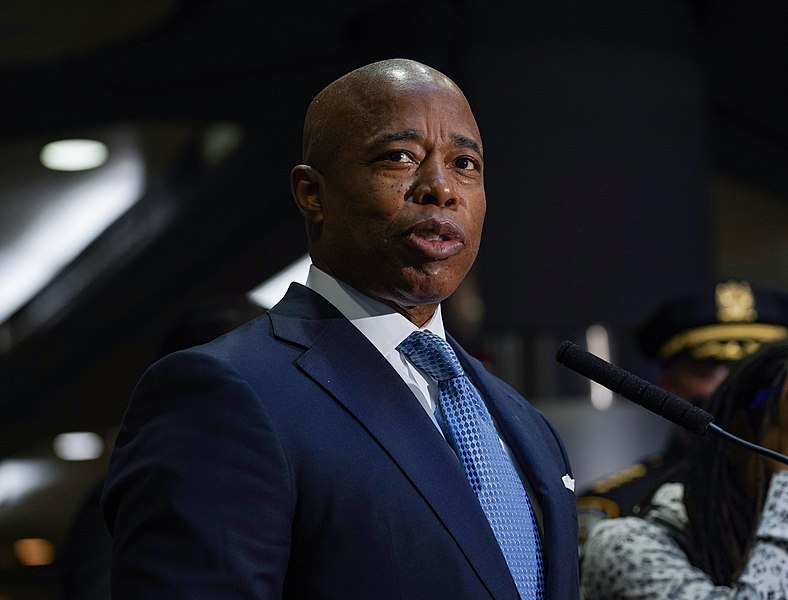 The video outlined steps for city residents to take in the event of a nuclear attack.
First, get inside a building quickly, don't stay in a car and move away from windows.
Second, stay inside and shut doors and windows then move to a basement or if there isn't one then head to the middle of the building. If outside after the blast, the video instructs to shower with soap or shampoo immediately, removing and bagging all outer clothing to keep radioactive dust or ash away.
The video ends with instructions to stay inside and stay tuned for further information.
"There's no overarching reason why this is the time we sent this out," said Christina Farrell, the deputy commissioner of the city's emergency management.
"It's just one tool in the toolbox to be prepared in the 21st century."
According to a 2021 Global Strategy Group survey, that aimed to ascertain the level of preparedness people have for emergencies, New Yorkers don't feel prepared.
Only 12% of participants said they were prepared for "a radiological incident, such as a dirty bomb."
Participants were more prepared for an active shooter event at 31%, and 48% said they were prepared in the event of a hurricane.