Volodymyr Zelenskyy has fired Ukraine's head of security and top prosecutor, saying many of their employees were collaborating with Russia.
Orders dismissing the head of state security Ivan Bakanov, a childhood friend of Zelenskyy, and prosecutor general Iryna Venediktova, who had a major role in the prosecution of Russian war crimes, were announced in executive orders.
Ukraine's President said in a Telegram post that the two top officials were fired after members of their agencies were found to be collaborating with Russia.
More than 60 officials from their agencies were now working against Ukraine in Russian-occupied territories, a problem which has affected other agencies as well.
Zelenskyy said a total of 651 cases of alleged treason and collaboration had been opened against law enforcement and prosecutorial officials, further exhibiting the challenge Ukraine faces to combat Russian infiltration.
"Such an array of crimes against the foundations of the national security of the state and the connections detected between the employees of the security forces of Ukraine and the special services of Russia pose very serious questions to the relevant leadership," he said.
"Each of these questions will receive a proper answer."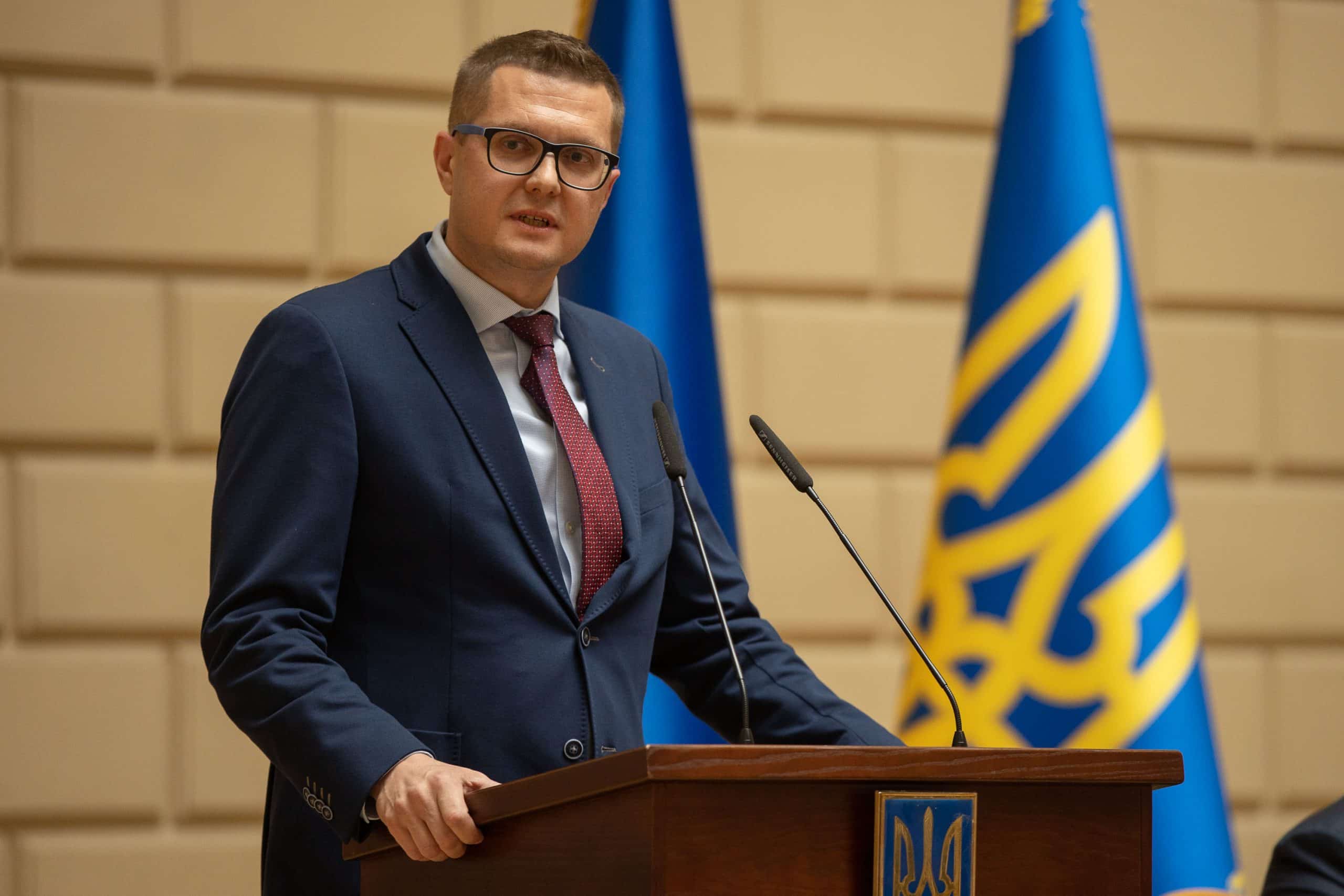 Ivan Bakanov was appointed as head of SBU, Ukraine's security agency, in 2019 after Zelenskyy came into the presidency earlier that year.
There has been no comment from Bakanov or Iryna Venediktova on their sackings.
In a separate executive order, Zelenskyy appointed Oleksiy Symonenko as the new prosecutor general.
There was also the recent arrest of the SBU's former head of Crimea on suspicion of treason.
Oleh Kulinich was overseeing the region of Crimea, the peninsula that was annexed by Russia in 2014, which Kyiv and the west continue to view as Ukrainian land.
Kulinich was fired by Zelenskyy at the beginning of the invasion.
"Sufficient evidence has been collected to report this person on suspicion of treason. All his criminal activities are documented," he said.