A Tasmanian observatory has a new telescope mount that will help track fast-moving satellites and prevent catastrophic space collisions.
The Greenhill observatory at Bisdee Tier near Hobart is part of Southern Guardian Network, tracking space debris and satellites.
The network across Australia is owned and operated by the University of Tasmania (UTAS) along with HENSOLDT Australia, a globally recognised technology solutions company.
Minister for Science and Technology Madeleine Ogilvie said "the new mount will strengthen UTAS's continent wide array of telescopes that represent an infrastructure investment of more than $100 million".
"It is another example of the growing strength of Tasmania's space industry and builds on our $900,000 investment into initiatives aimed at strengthening Tasmania's space research infrastructure, and accelerating the growth of a commercial space industry," she said in a statement.
The equatorial mount will allow greater flexibility and speed in telescope movement, allowing researchers to rotate the 70kg telescope at 20 degrees a second for watching objects in lower orbit.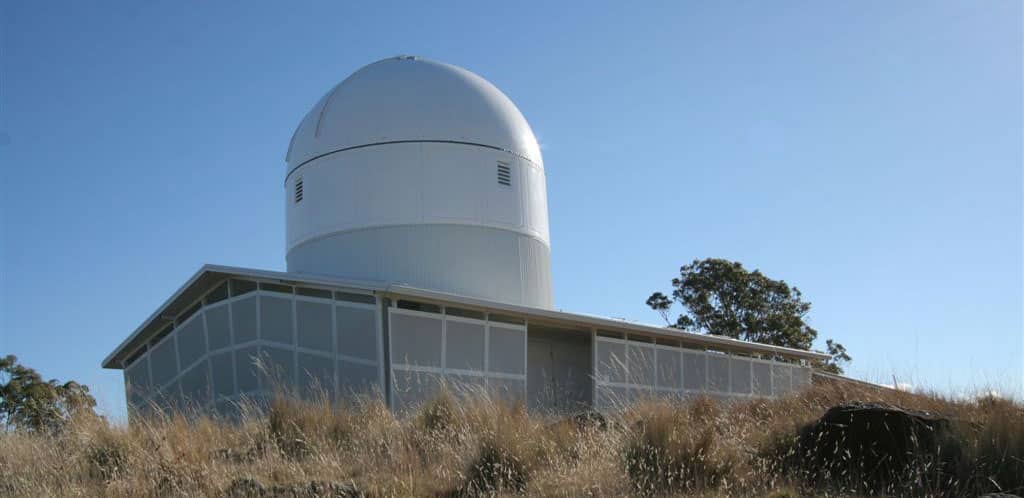 The space-tracking abilities of the system now have a significant improvement for preventing space collisions.
Thousands of satellites and hundreds of thousands of objects orbiting Earth, such as debris and discarded rocket bodies, are being tracked to avoid collisions.
"Even though space is big, if there's a collision between two objects up there, that could have catastrophic consequences," said UTAS and HENSOLDT research associate Patrick Yates-Jones.
"One potential outcome is that we have a cascading effect, where one collision produces a cloud of debris that collides with other objects, and we end up with a debris cloud that is blanketing the earth.
"Then we actually can't launch any new satellites and we're locked out of space … we're starting to realise that tracking what's up there, monitoring it, trying to avoid collisions, is really, really important."
The information the observatory gathers can then be supplied and used by the government, the Australian Space Agency, or sold to companies launching new satellites.