President Andres Manuel Lopez Obrador said that he gave US president Joe Biden a letter offering Julian Assange asylum.
Lopez Obrador was in Washington for a meeting with Biden to discuss several issues pertaining to both the US and Mexico when he made the bid.
"I left a letter with President Biden regarding Assange, explaining that he did not commit any serious crime.
"Assange did not cause anyone's death; he did not violate any human rights and he exercised his freedom."
He added that sending the WikiLeaks co-founder to prison would be an "affront to freedom of expression" and said he's still waiting to hear a response from Biden.
It's not the first time the Mexican President has made such an offer to Biden, originally sending a letter in 2021 at the beginning of his presidency while also previously having sent a letter to former President Donald Trump.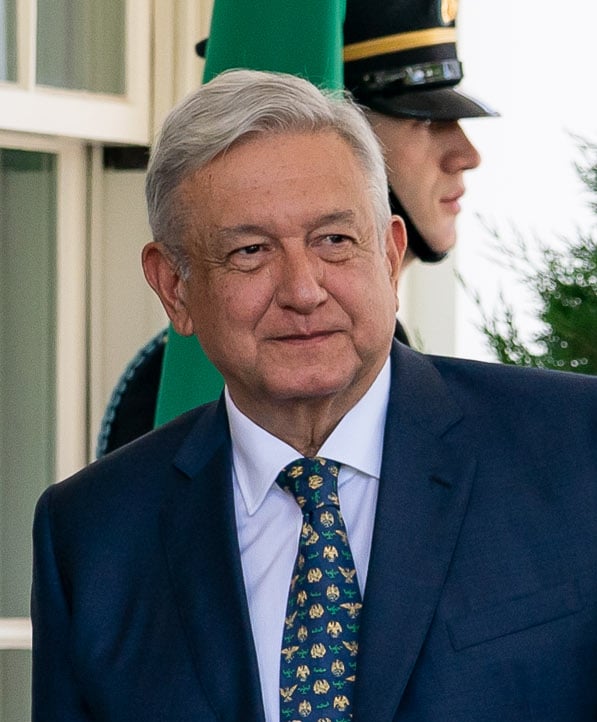 The UK Supreme Court ruled in March that Assange be extradited to the US following an unsuccessful appeal.
He faces several charges of espionage after his company WikiLeaks released classified documents on crimes committed by the US in the Middle East during the Iraq and Afghanistan wars.
If extradited to the United States he faces 17 charges that have a maximum prison sentence of 175 years, but US officials have given Assange a list of assurances including that he be provided healthcare and won't be placed in a maximum-security facility.
His legal team have declared their concern for his mental health and have argued that the list of assurances came late in legal proceedings and can't be trusted.
Home Secretary Priti Patel approved his extradition to the US and gave 14 days for an appeal. Assange and his legal team made the request to The High Court in London earlier in the month.
He awaits the decision in Belmarsh prison.