For the first time in recorded history, the UK has exceeded 40C after The Met Office declared that Heathrow reached 40.2C yesterday afternoon.
It was later confirmed that this record was broken when Coningsby in Lincolnshire hit 40.3C, surpassing the 2019 UK record of 38.7C by 1.6C.
Scotland reach a record high of 34.8 C while Wales saw 37.1C on Monday.
Such extreme heat over the past few weeks has brought about fires throughout London and surrounds with the London Fire Brigade having issued a warning that implored people to stop having barbeques after a fire tore through houses in Wennington.
Tim Stark, a witness, told the BBC that about "15-20 houses" were destroyed in the fire that started in the garden of a neighbouring property.
Grass fires have also been ablaze throughout parts of the UK while train services have been halted or severely delayed as the tracks cannot cope with the weather.
According to Network Rail, the rail temperature reached 62C in Suffolk, which they say can cause the tracks to "expand, bend and break".
People have been crowding beaches, rivers, and lakes in an effort to keep cool but unfortunately over 10 people have drowned since the beginning of the heatwave.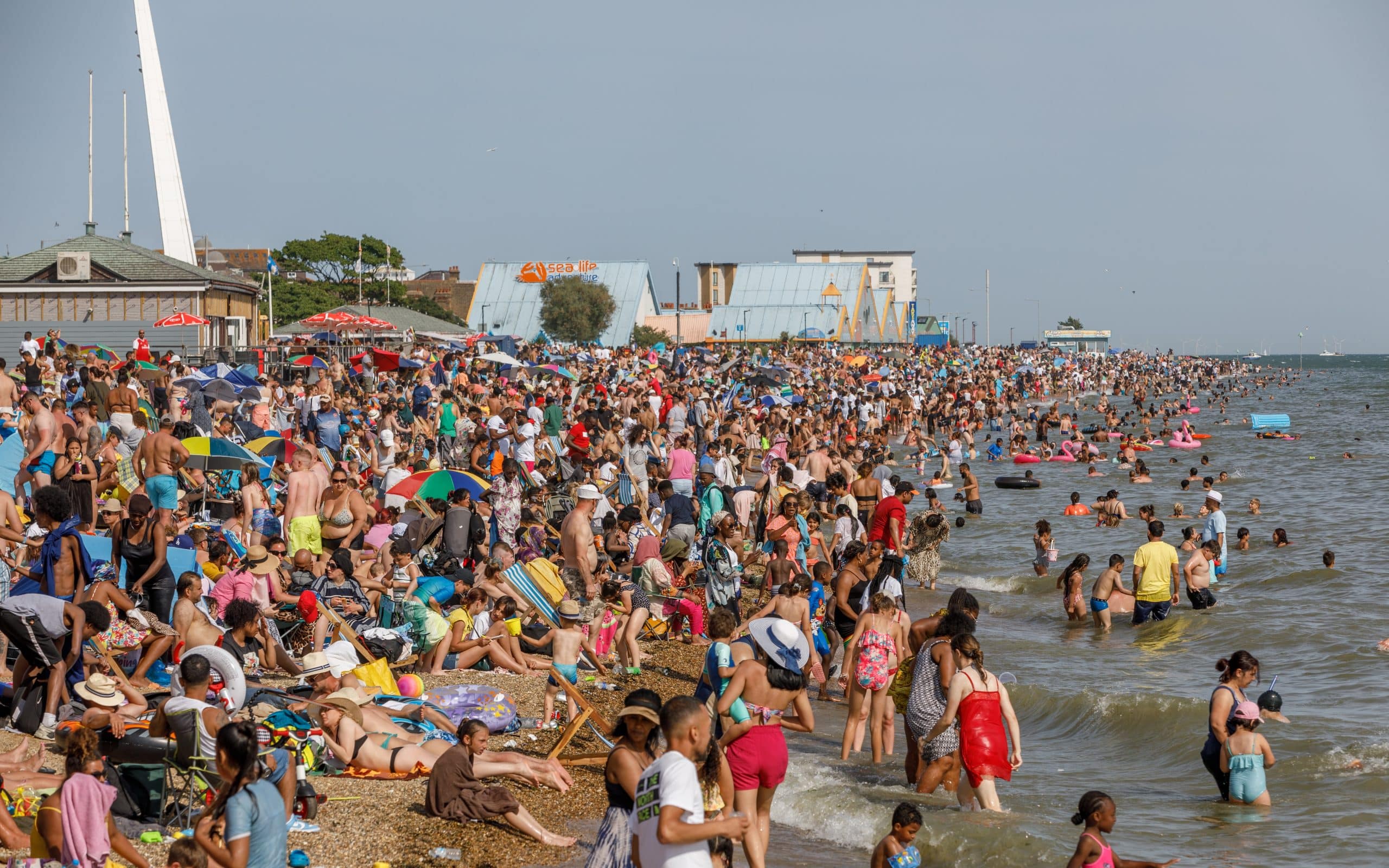 A Red Extreme Heat warning remains in place for most parts of the UK but now meteorologists are saying that large thunderstorms could hit southern parts of England, providing some relief from the heat.
They expect that temperatures will return to "normal" summer conditions by the end of the week.
Officials from the Met Office said that they never expected the UK to experience such a heatwave.
"Research conducted here at the Met Office has demonstrated that it's virtually impossible for the UK to experience 40C in an undisrupted climate, but climate change driven by greenhouse gases has made these extreme temperatures possible," said Stephen Belcher.
Meteorologists also said that in the current climate that it's 10 times more likely the UK will see 40C days in the future.
The UK Health Security Agency still has in place a Level 4 Heat Health Alert with Water UK asking people to be mindful of their water usage due to the substantial demand.