A 22-year-old British man has died in Athens after he was decapitated by the tail rotor of a helicopter on Monday.
Investigations have begun into the death of Jack Fenton, who according to Greek news agency ANA, walked behind the helicopter before the tail rotor had completely stopped at  about 6:20pm.
Mr Fenton and his friends were travelling from the Greek Island of Mykonos to Athens in a private helicopter when the incident happened.
According to Ioannis Kandyllis, a Greek aviation accident investigator, witnesses described the event in which Mr Fenton was seen exiting the aircraft with his friends when he suddenly turned around and walked back to the helicopter.
"All four passengers had disembarked and were escorted to a private lounge awaiting a private flight for London," he said.
"But as they were in the lounge the victim broke away and returned to the tarmac, rushing to the helicopter at a fast pace. Witnesses we spoke to said he had a phone to his ear and was walking to the aircraft quickly, defying ground crew shouting to him, 'Stop! Stop!"
The pilot of the Bell407 and two ground engineers were taken into custody for questioning with police saying they could face involuntary manslaughter.
"Our inquiry has focused on possible negligence. Basic questions have emerged from witness testimony as to why the blades were not at a standstill when passengers were allowed to disembark."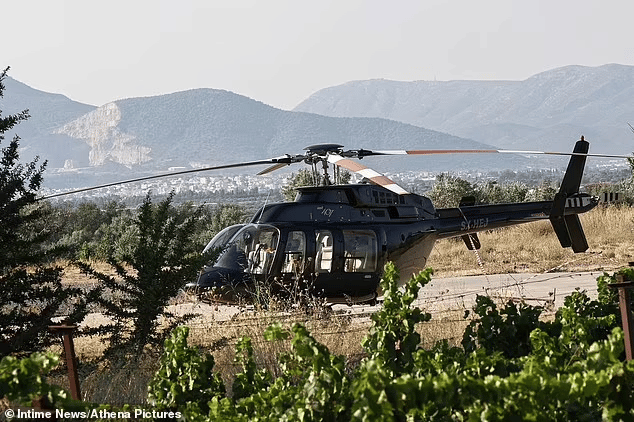 Mr Fenton's friend, Jack Stanton-Gleaves spoke to The Sun and offered a different version of events to that of the pilots.
"No instructions were given when exiting the helicopter and no one escorted us to the lounge. All they did was open the doors for us.
"We disembarked on our own and no one stopped Jack from going to the rear of the helicopter. None of us reached the lounge before the accident happened.
"I've heard people say Jack was on his phone and ran back to the helicopter and this is totally untrue. He was not on his phone and why he turned towards the rear of the helicopter I don't know."
The mother of Mr Fenton, Victoria who was back in England when the incident happened, found out about her son's death at 10pm later that night.
"We are completely devastated. He was the most wonderful boy," she said.
More details to come.