Voters in Kansas soundly rejected a state constitutional amendment which would have declared there is no right to abortions.
The results saw 59% voted no to removing protections of abortion rights.
Kansas is the first state to vote on abortion rights since the US supreme court overturned Roe v Wade in June.
It delivers a huge win for abortion rights advocates in the very conservative and usually Republican US state.
Since the supreme court ruled to overturn constitutional protections for abortion, many other states have made moves to make it largely illegal.
Many travel to Kansas from other states that have banned abortion almost entirely since the Roe v Wade overturn, including Texas, Oklahoma and Missouri.
With this outcome, the state will continue to be a safe place for abortion in the midwest, as one of the few states in its region where the procedure is legal.
The campaign in Kansas was tense and full of accusations of voter suppression and misinformation tactics.
A Catholic church was vandalised weeks before with the phrase "my body, my choice" spray-painted on the walls.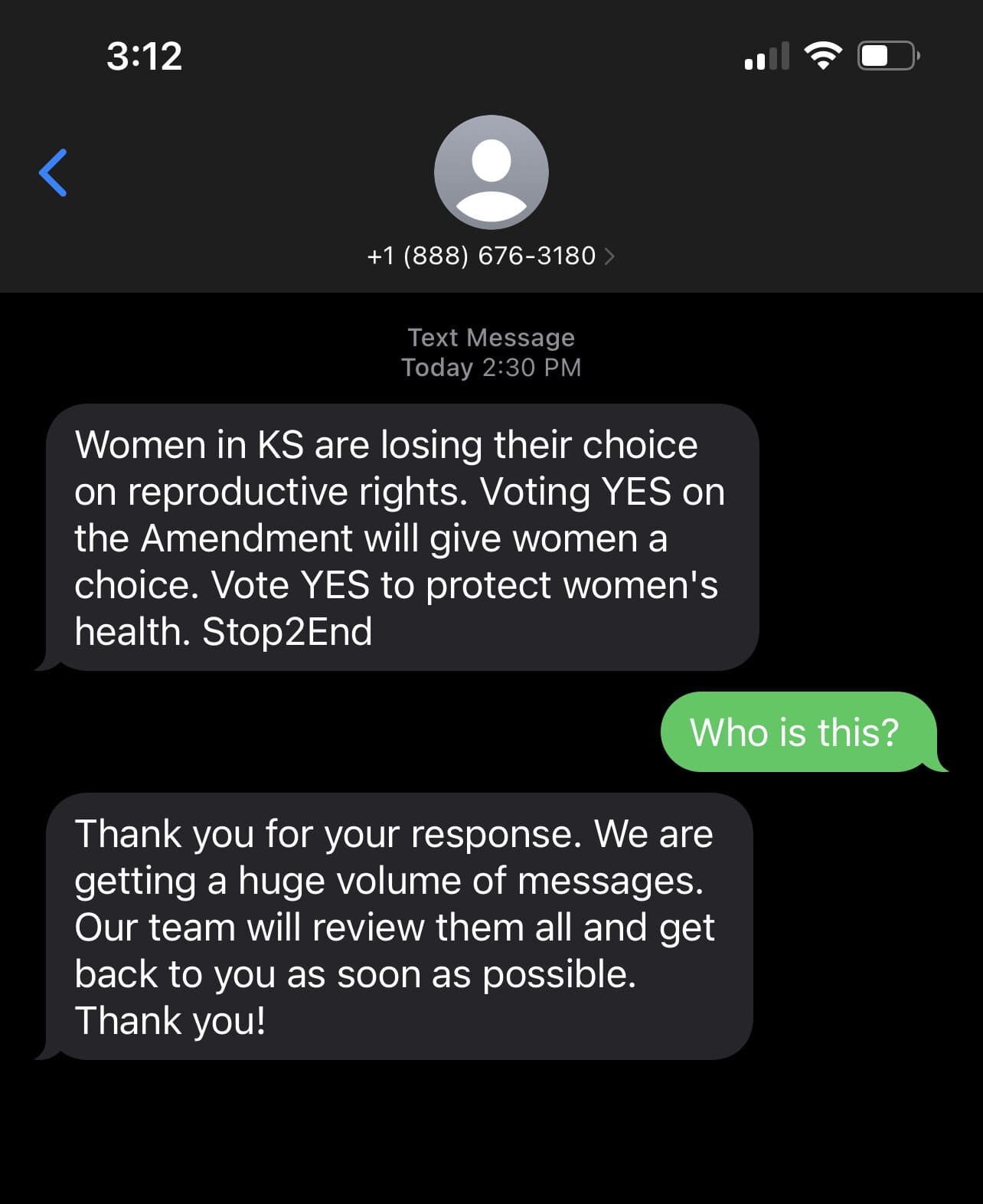 The vote was scheduled in August when voter turnout, particularly among Democrats and independents, has historically been low.
Misleading text messages were sent encouraging people to vote yes to protect abortion, when in fact that would be voting against abortion.
The ballot paper was also criticised for being confusing with unclear wording.
The anti-abortion group Kansans for Life sent an email to their supporters following the vote.
"The mainstream media propelled the left's false narrative, contributing to the confusion that misled Kansans about the amendment," it said.
"Our movement and campaign have proven our resolve and commitment. We will not abandon women and babies."
President Joe Biden put out a statement hailing the result.
"This vote makes clear what we know: the majority of Americans agree that women should have access to abortion and should have the right to make their own health care decisions," he said.
"Congress should listen to the will of the American people and restore the protections of Roe as federal law."
According to a Pew Research Center poll from June, 61% of Americans say abortion should be legal in all or most cases.