The Climate Action Tracker (CAT)—which records and analyses global climate policy and action—says not nearly enough is being done to slow the effects of global warming.
The COP26 climate summit draws to a close as CAT opens the floodgates, criticising government inaction and insufficient climate targets.
According to findings released in their Warming Projections Update this month, the targets set for 2030 are inadequate in slowing global warming. If things continue as they have, CAT forecasts a 2.4C increase by the end of the century.
"With 2030 pledges alone—without longer term targets—global temperature increase will be at 2.4C in 2100.
The projected warming from current policies (not proposals)—what countries are actually doing—is even higher, at 2.7C," read the CAT press release.
CAT's report suggests the main drivers attributing to global warming fears are the excessive reliance on coal, gas, methane, and deforestation.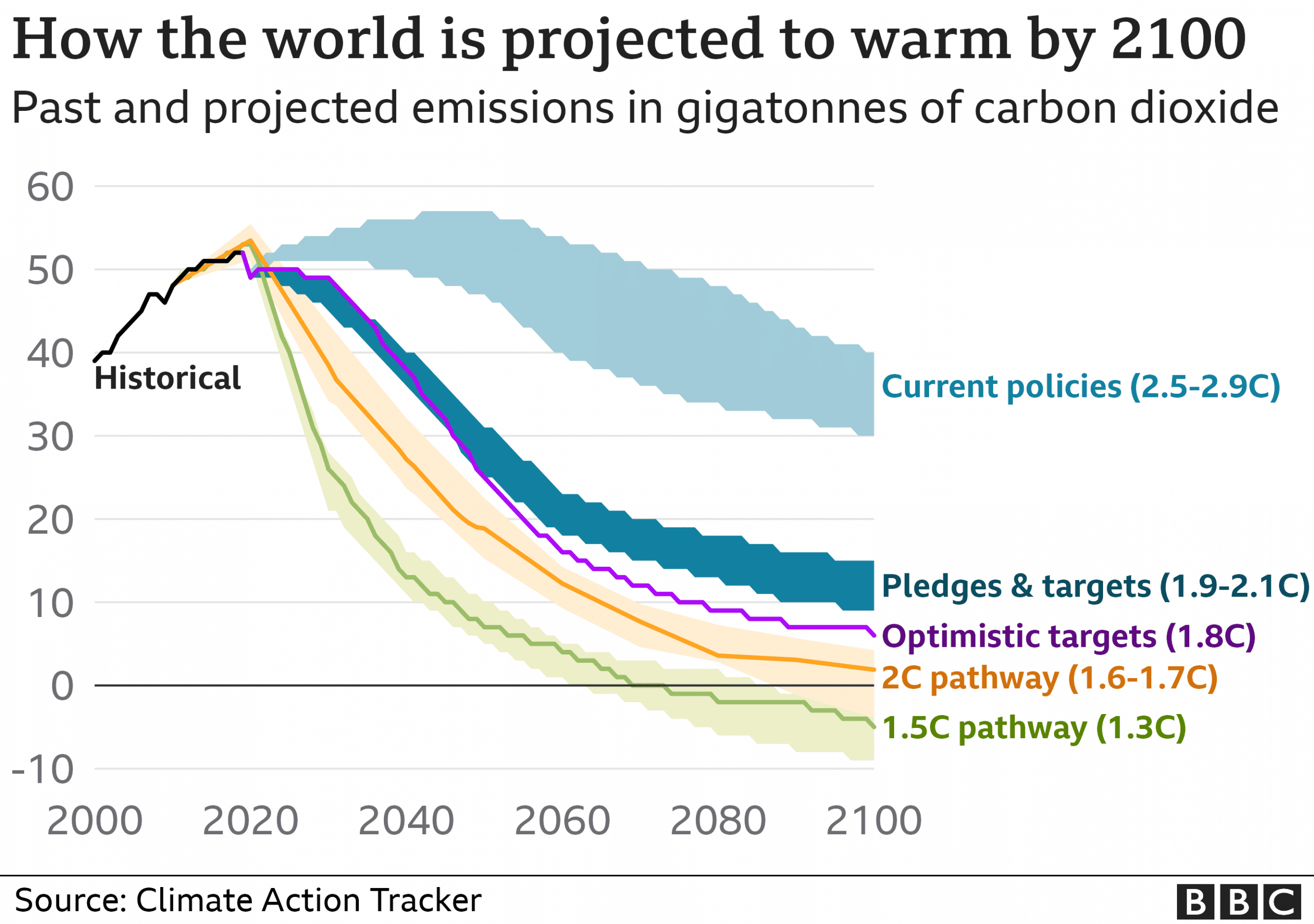 Nations including (but not limited to) China, India, Australia and Japan are major contributors to coal and gas-related emissions. These countries would need to phase coal out of the power sector by 2030 to relieve emissions strains.
CAT says the "increasing use of natural gas is not Paris Agreement compatible". While coal and oil emissions have reduced since the 2015 Paris Agreement, CO2 emissions from gas have risen by 9 per cent.
"If they have no plans as to how to get there, and their 2030 targets are as low as so many of them are, then frankly, these net zero targets are just lip service to real climate action," said Climate Analytics chief executive Bill Hare.
While many of the pledges made by global leaders could go a long way in slowing global warming, empty promises will do little. CAT says policymakers will need to craft real policies to reflect their commitments in order to hold up their end of the bargain.
"If governments are serious about the Paris Agreement's temperature limit and their own net-zero goals, they need to translate those long-term goals into net-zero aligned ambitious 2030 targets and implement the necessary policies today," CAT wrote in their report.
Now that COP26 has concluded, it will be up to world leaders and policymakers to do the work and get back on track for global targets.
Please support us by liking and following this page so we may continue to publish impartial news coverage.