Unrest in the streets of the Solomon Islands' capital of Honiara has left buildings burned down and residents in lockdown for the rest of the week. Over 1,000 protesters took to the streets of the capital to call for the resignation of Prime Minister Manasseh Sogavare.
Protesters allegedly burned down a number of buildings, including a police station and a building close to Parliament House. Meanwhile, police occupied the city, using tear gas and rubber bullets on demonstrators.
The Solomon Islands announced in 2019 it had changed allegiances in the Taiwan-China divide, now aligning itself with China. The move was unpopular with many of the islands' people, especially those living in the Malaita province. The Malaita province government and the national government have a history of being at odds, especially with regards to the national government's decision to sever diplomatic ties with Taiwan. Frustrations grew after Beijing established an embassy in Honiara last year.
Protesters this week marched through the capital's parliamentary precinct, allegedly setting fire to several buildings and looting shops.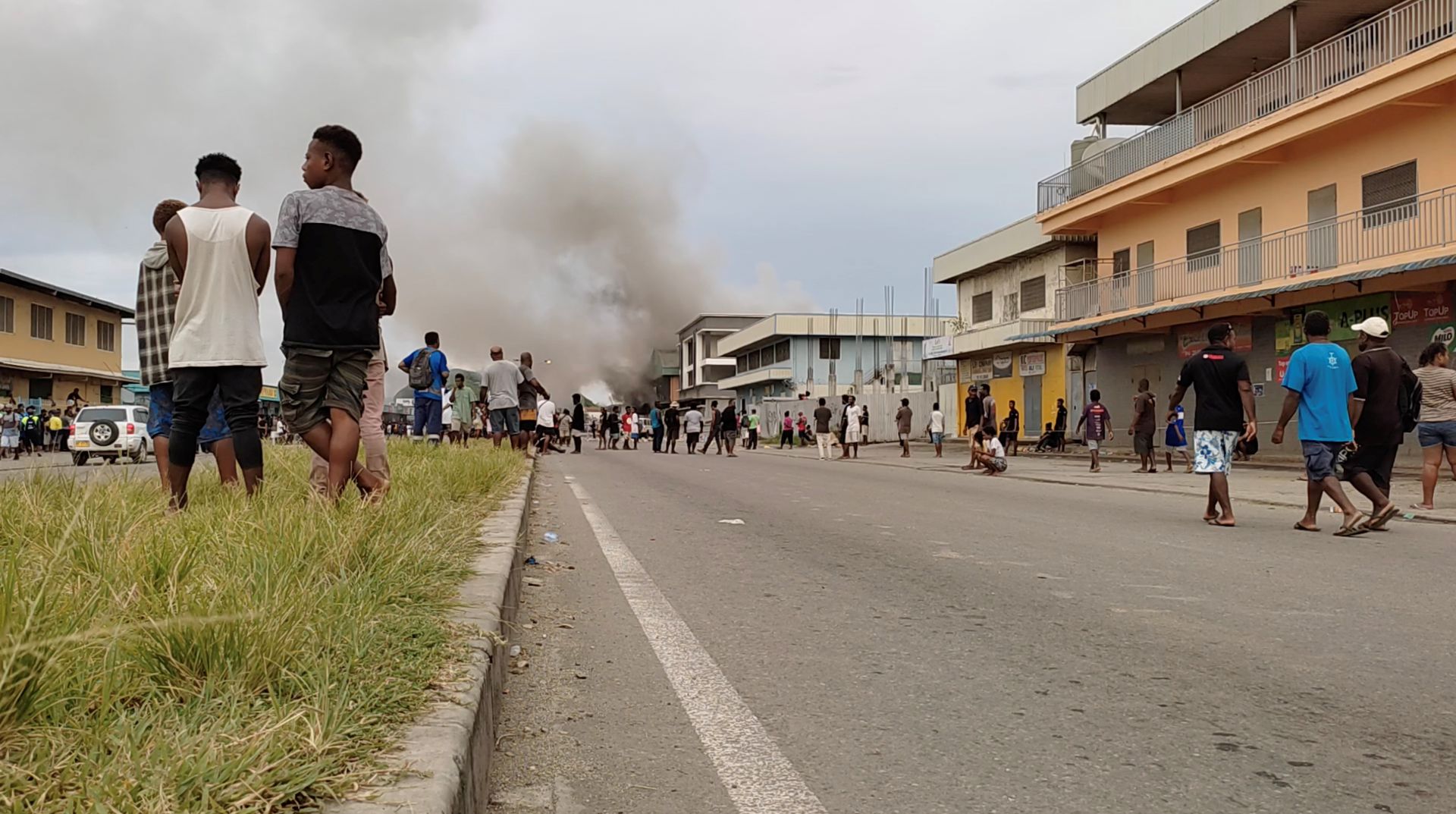 "In my view, whatever the government wants the people to know, they must stand and tell them. They cannot run away from problems. It will not solve anything," Malaita province Premier Daniel Suidani told the Guardian.
"The situation is evolving in Honiara with civil unrest. Please exercise care and remain where you are if it is safe to do so and avoid crowds," a statement from the Australian High Commission in Honiara read.
A police spokesperson in Honiara told AFP a "huge crowd" formed in front of the capital's parliament.
"They intended to make the prime minister resign, that's the public speculation, but we're still investigating the motive."
Schools and businesses across the capital closed as the protests evolved, with a lockdown now imposed in the city until Friday morning.