Former First Lady Melania Trump has entered the game of NFTs with a piece of digital artwork that is to be sold in support of her Be Best initiative.
Created by Marc-Antoine Coulon, the watercolour piece is titled "Melania's Vision" and depicts the eyes of Trump. In a statement released by Trump, she states that this artwork and NFT launch is a way to support her foundation which helps to educate children ageing out of the foster care system.
"I am proud to announce my new NFT endeavour, which embodies my passion for the arts and will support my ongoing commitment to children through my Be Best initiative," she said.
The digital artwork can be brought for one Solana which is the equivalent to roughly $230 AUD or bought with a credit card for $150 USD. With purchase also comes an audio recording of Trump in which she says, "My vision is [to] look forward with inspiration, strength, and courage".
While the success of the NFT sale is unknown, according to a press release by Trump she will be releasing NFTs regularly that include "digital artwork, physical artwork and a physical one-of-a-kind accessory" starting from January. This attitude towards NFTs by Trump gives an interesting legitimisation to the platform considering her husband Donald Trump has been outspoken on his anti-crypto stance.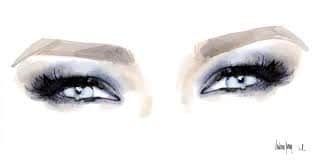 The world of NFT's may still be relatively new but it's a bandwagon everyone is jumping on including Paris Hilton who launched her own collection of digital artworks in April 2021. The collection had two pieces available for multiple purchases earning Hilton $220,000 while a third piece is still on offer for $1.1 million USD.
Another celebrity who has become a part of the NFT world is legendary basketball player Shaquille O'Neal (Shaq) who in December 2021, launched a range of unique avatar NFTs on OpenSea. The avatars were sold in aid of The Shaquille O'Neal Foundation which helps undeserved youth and raised $2 million USD.
Although celebrities are joining the NFT world, gaming is where NFTs have truly made their mark with Gala Games recently introducing a new fantasy game called "Mirandus" in which a Blue VOX Dragon was sold for approximately $5 million USD according to Twitter and Gala Games user @forgedincrypto who said that "A $5 million dollar sale is monumental". These VOX characters are an important asset to have as they may become income producing NFTs.