England has managed to save face by stopping the Aussies from claiming a fourth test match with a draw that will see them go into the fifth test hoping to gain back some credibility.
On Sunday at the Sydney Cricket Ground (SCG), England managed to hold on against the Australians to claim a draw with only one wicket remaining. The Australians were hoping to whitewash England for a 4-0 series lead, but the English had other ideas by surviving 102 overs to ensure Australia didn't get what they wanted.
Although Australia missed out on a fourth test match win it was a historic day for the Australians who had batsman and Player of the Match Usman Khawaja score a century in each innings with 137 runs in the first innings and 101 runs in the second. He is only the second Australian man to do so at the SCG and stated in a post-match conference that the efforts by the Australian team have been amazing despite the draw.
"We would have loved to win but great fight from England," he said.
"It could have gone either way,"
"We've played beautifully to this point, almost 4-0 up [and] couldn't have asked for much more this series,"
"Hopefully next game we can win that."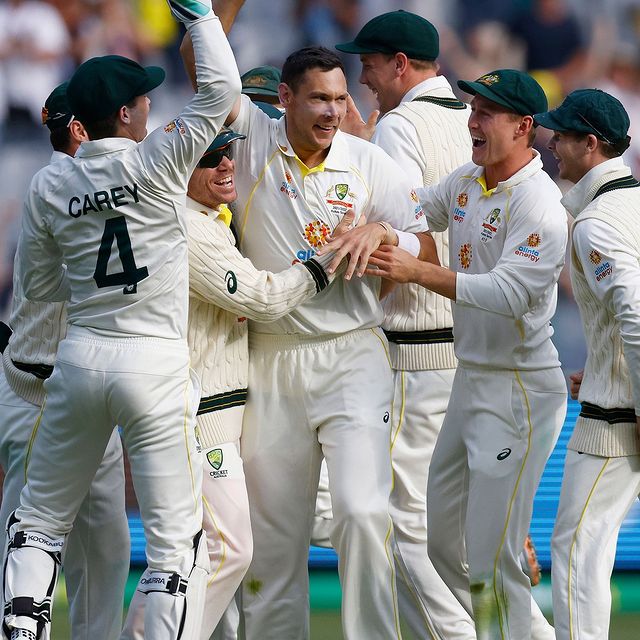 England Cricket Captain Joe Root expressed in a post-match conference that while the previous test match performances have been lackluster, this match has seen an improvement and will hopefully be a confidence boost going into the fifth test match.
"It's a small step forward," he said.
"Coming into the game I spoke a lot about putting some pride back into English cricket and into the test performance and I think [the] fight and desire and the character shown today and throughout the five days has redeemed us in a small way,"
"Obviously we go into every test match wanting to win and to win convincingly but from the position we found ourselves in at certain points in this game to sit here and have it drawn, it was always going to take a good performance,"
"[I'm] really proud of the way the guys dug in and managed to do that."
The fifth test match will begin on January 14 at 2:00pm at the Blundstone Arena in Hobart. According to google, Australia's win probability is at 57% compared to 14% for England and 29% for a draw.