Over the past week several supermarket chains have declared that they are experiencing both food and staff shortages due to COVID-19.
Woolworths CEO Brad Banducci gave reasons for the shortage in a press release stating that the Omicron variant has affected all areas of business.
"You might unfortunately have noticed gaps on shelves, or substitutions in your online order," he said.
"This is because of the number of people in our supply chain in isolation- from suppliers to truck drivers and distribution centre team members – which in turn is causing material delays to store deliveries,"
"We are experiencing COVID-driven absences of 20 per cent + in our distribution centres and 10 per cent + in our stores."
Similar to Woolworths, Coles has also acted with the staff and food shortage by introducing packing limits per transaction. Medicinal items like ibuprofen are capped to two per customer whereas toilet paper is one pack per customer. Furthermore, meat has been capped with pre-packaged chicken breast and thigh, as well as mince and sausages to two packs per person.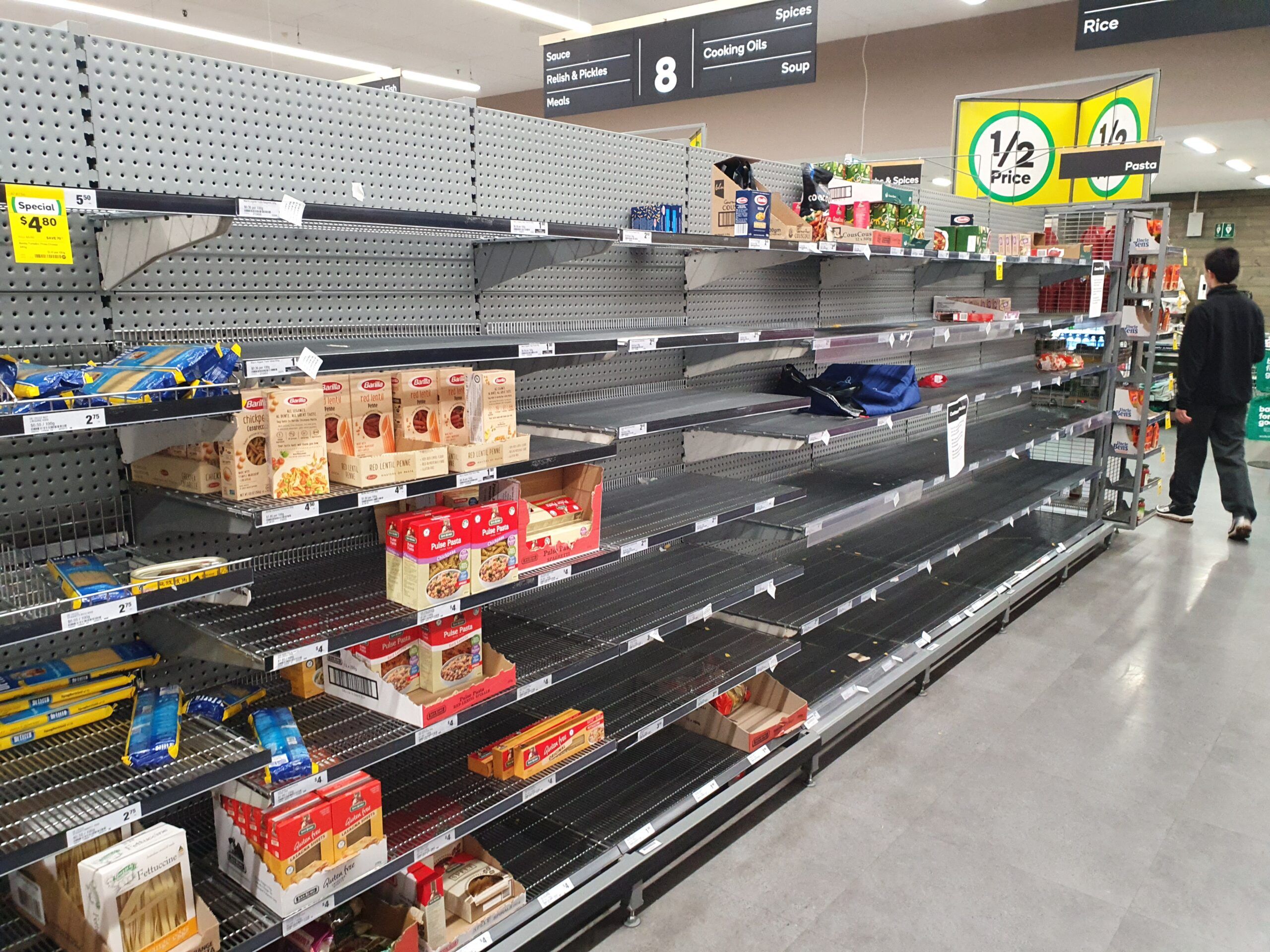 In response to the lack of staff Prime Minister Scott Morrison declared that asymptomatic contacts are allowed to return to work in order to fill the demand for workers. He stated in a press conference that "The expert medical panel has endorsed a new set of arrangements that will relate to workers in critical supply chains".
Morrison highlighted that key areas of "food processing, food production and distribution as well as emergency services" are able to return to work as long as they are asymptomatic close contacts only. Workers who deal with customers face-to-face must adhere to the isolation rules and are not able to return to work unless negative for COVID-19.
Although Woolworths and Coles have stated that there are shortages, many people have been quick to point out that their local supermarkets don't appear to be any different with twitter user @Terri_1987a saying "Went into our local Woolworths store on the way to work besides the usual toilet paper shortage, couldn't see any shortages of meat etc.". However, one twitter user @JeremyGr33n posted a picture of empty bread shelves saying "Unbelievable! As soon as there's a mention of a shortage people in Perth go mad!"