The Prime Minister has been met with criticism from a Newcastle pensioner who claims that new tax cuts set to be brought in will not help those in need.
Mr Morrison was in Newcastle campaigning for the upcoming federal election when a man approached him and detailed the struggles he'd been going through since the PM was elected. The man revealed that he had worked for over 30 years in the mines and paid his taxes but that he was struggling on disability support payments.
"This is what you said when you got elected last time: 'We're going help all those people that worked all their lives, paid their taxes and those that have a go, get a go'," the pensioner said.
"Well, I've had a go, mate, I've worked all my life and paid my taxes.
The man also pointed out that Mr Morrison had promised an integrity commission and has failed to deliver that while he also said to the PM "you've got the foxes in charge of the henhouse". Mr Morrison later commented on the situation saying that he could understand the pleas of the elderly man and that he was able to speak to staff of the liberal party about his situation.
"He wasn't asked to leave or anything like that," Mr Morrison said.
"I can understand that he was very upset about some very significant issues that had happened in his life and so I was keen to understand what he was saying to me.
"As you move around, I like hearing from people."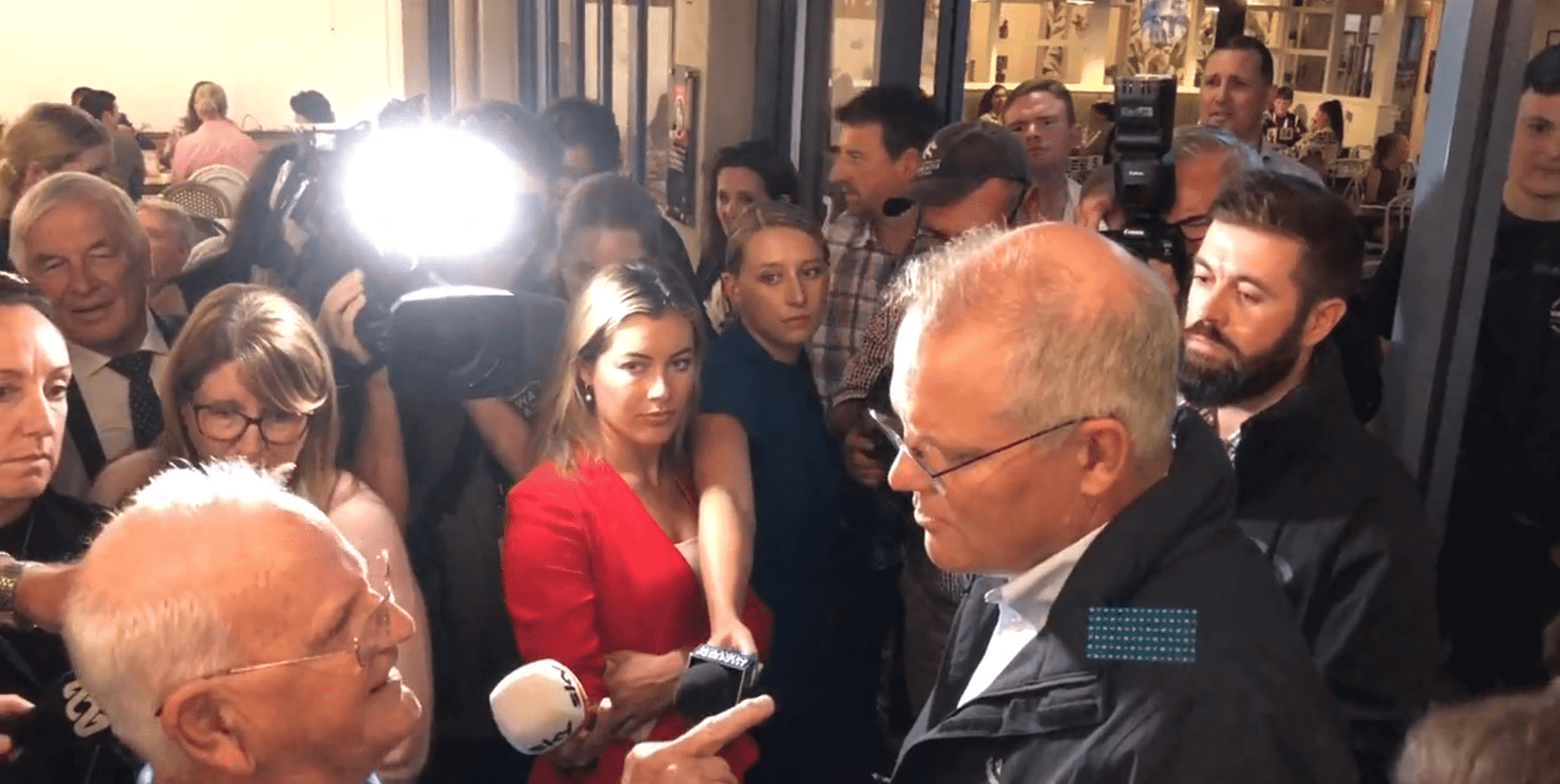 The confrontation has brought about a varied reaction online with one Twitter user @DanielClark_93 saying "Just embarrassing from the pensioner… What's with the aggressive pointing?" While @ChaserInterns used sarcasm to say, "Scott Morrison denies being disliked by the man at a Newcastle pub, 'yelling at me to cut the b****hit is how everyone I love talks to me'".
A video of the moment can be found here: https://www.youtube.com/watch?v=mol-xhVDKVQ