The former democratic leader has been convicted of corruption by a Myanmar court with Suu Kyi expected to face more corruption cases.
Authorities found her guilty of accepting gold bars and a significant amount of money that was worth almost $800,000 from Phyo Min Thein, former Yangon Chief Minister. The 76-year-old has already received a six-year prison sentence from a previous conviction but she faces another 10 corruption cases.
If found guilty on all charges she could have a total prison sentence that exceeds 100 years. Deputy Asia Director of Human Rights Watch said what's happening to Suu Kyi is unjust.
"The days of Aung San Suu Kyi as a free woman are effectively over," he tweeted.
"Myanmar's junta and the country's kangaroo courts are walking in lockstep to put Aung San Suu Kyi away for what could ultimately be the equivalent of a life sentence, given her advanced age.
"Destroying popular democracy in Myanmar also means getting rid of Aung San Suu Kyi, and the junta is leaving nothing to chance."
She was removed from the title of State counsellor in 2021 when the military, led by army general Min Aung Hlaing staged a coup removing the democratic party from power and regaining the country under military control. They alleged election fraud by Suu Kyi with Aung Hlaing saying that the military will "no longer negotiate… and annihilate until the end".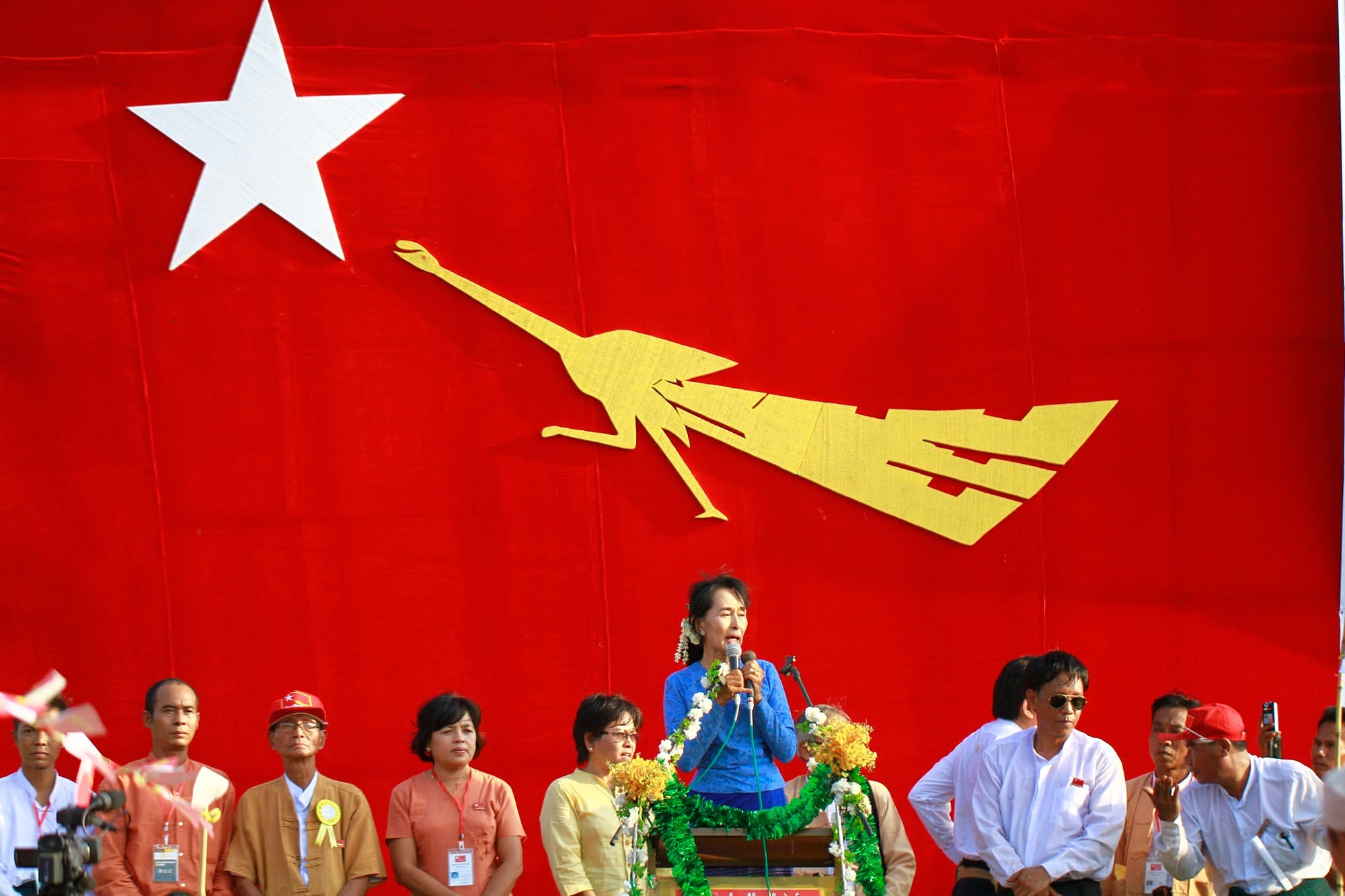 Over 1700 people were killed in the coup and Suu Kyi has remained in custody since. She has an important role in Myanmar history, having been born to General Aung San, the man responsible for Myanmar gaining independence from the British in the 1940s.
Her father was assassinated when she was two years old and she later lived in India and the UK before returning to Myanmar in the 80s to look after her ill mother. While there the country was in political turmoil and she went on to lead the democratic party citing that "as my father's daughter [I couldn't] remain indifferent to all that was going on".
Suu Kyi spent almost 15 years in house arrest from the 80s to 2000s, unable to see her sons in the UK or her husband who died in 1999. She's played a large role in the politics of Myanmar over the past 30 years by campaigning, rallying, participating in elections and bringing the country to the global stage.
From 2016 to 2021 she was in power and is regarded as "the lady" by the people of Myanmar.