Russian president Vladimir Putin pulled no punches in a press conference this morning, saying that his country will make use of their nuclear weapons arsenal "lightning fast" if Western forces intervene in the war against Ukraine.
The Kremlin is in possession of a deadly Sarmat missile known as "Satan 2", which can fly nearly 20,000 kilometres, carry 15 nuclear warheads, and could destroy a large metropolitan area.
The weapon was tested last week, where it flew nearly 6000km in around 15 minutes.
Russia have come under substantial condemnation over the past couple of weeks, as more reports of alleged war crimes, mass graves and threats against Western countries providing assistance to Ukraine have boiled over in the media.
Mr Putin made it blatantly clear that his country would not tolerate any form of foreign interference, describing the West's use of Ukrainian people as "expendable", and said that Ukraine had prepared en masse for an economic war against Russia.
"If someone intends to interfere in what is going on from the outside, they must know that constitutes an unacceptable strategic threat to Russia," he said.
"They must know that our response to counterstrikes will be lightning fast.
"We have all the weapons we need for this. No one else can brag about these weapons, and we won't brag about them.
"But we will use them."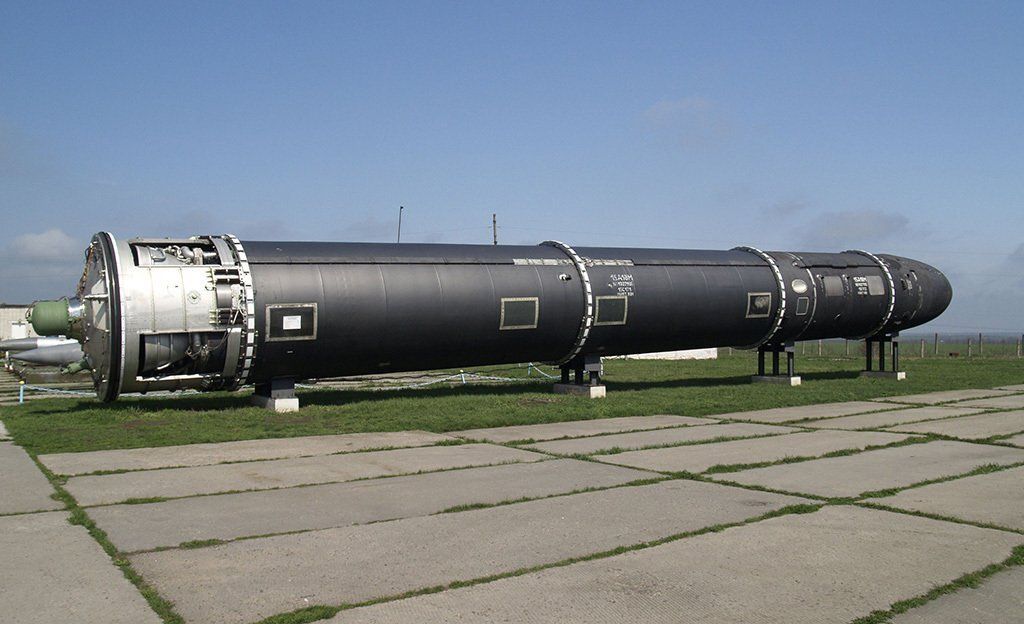 Russian Foreign Minister Sergei Lavrov issued a chilling warning that the risk of World War III was now "considerable", with the Kremlin saying that Great Britain and other NATO countries would be a "legitimate target".
In response, Ukrainian Foreign Minister Dmytro Kuleba described his Russian counterpart's comments as "weakness".
"This only means Moscow senses defeat," he said in a statement.
The UK's Armed Service Minister James Heappey said that the Russians would continue to threaten and bluff, but that no serious threat was yet considered.
"Lavrov's trademark over the course of 15 years or so that he has been the Russian foreign secretary has been that sort of bravado," he said.
"I don't think that right now there is an imminent threat of escalation."
Mr Heappey also described Ukraine's use of foreign weapons as "completely legitimate".
Following the UN General Assembly's decision to suspend Russia as a member a fortnight ago, the Kremlin has issued numerous threats, which has resulted in responses promising retaliation from Western countries (including Australia and the US).