The deputy press secretary is set to take the top spot after her senior Jen Psaki has decided to leave the administration on May 13.
It's a momentous occasion for Ms Jean-Pierre as she'll become the first black woman in US history to hold the esteemed position. President Joe Biden said in a statement that he's confident she is the right person for the role.
"Karine not only brings the experience, talent and integrity needed for this difficult job, but she will continue to lead the way in communicating about the work of the Biden-Harris Administration on behalf of the American people," he said.
"Jill and I have known and respected Karine a long time and she will be a strong voice speaking for me and this Administration."
Ms Jean-Pierre noted that "it's a historic moment, and it's not lost on me".
She's had an extensive career in politics with positions as a political analyst for NBC News as well as being a senior advisor and national spokeswoman for MoveOn.org. She also was a lecturer of international and public affairs at Columbia University, while at the beginning of 2021 began her position as deputy White House press secretary.
Her outgoing boss Jen Psaki said that she is a "remarkable woman".
"Representation matters and she will give a voice to many, but also make many dream big about what is truly possible".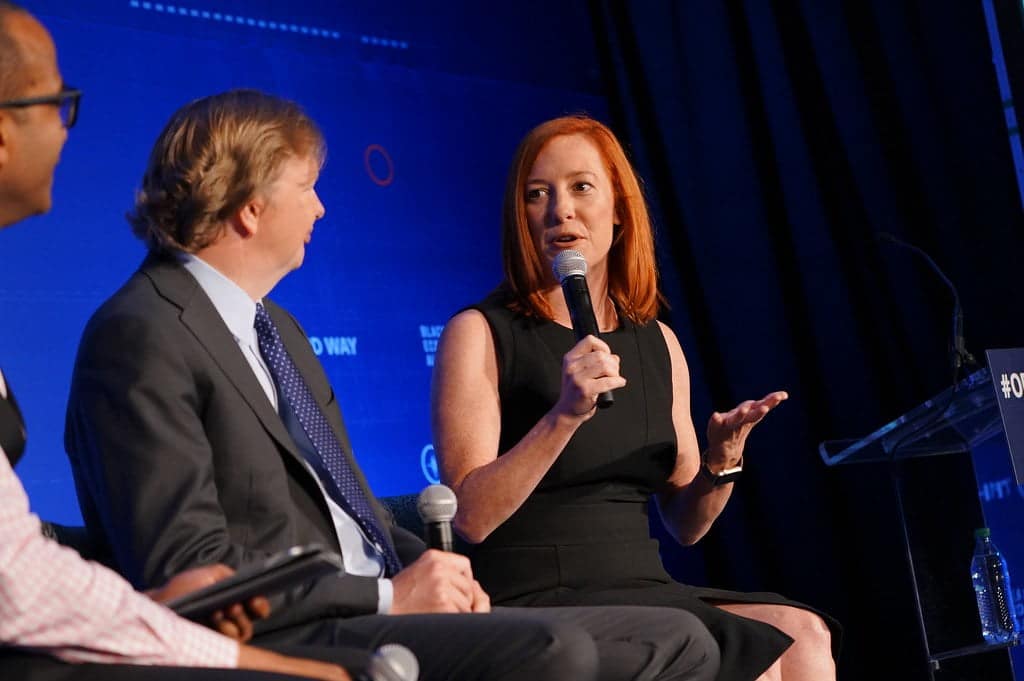 According to Politico Ms Psaki is set to join MSNBC and her move to leave the White House has been in the works for a while now.
"I think it's going to be time for somebody else to have this job, in a year from now or about a year from now on," she said some time ago on a Podcast.
President Biden thanked Ms Psaki for her service, noting that they're big shoes to fill.
"Jen Psaki has set the standard for returning decency, respect, and decorum to the White House Briefing Room," he said.
"I want to say thank you to Jen for raising the bar, communicating directly and truthfully to the American people, and keeping her sense of humour while doing so."