Endovascular brain computer company Synchron has begun US human trials of a brain implant that allows the user to control a computer using thoughts alone.
The Stentrode implant is roughly the size of a paperclip and will be trialled on six New York/Pittsburgh residents who have paralysis.
The device works by controlling digital devices through cognition and device recognition software, giving users the ability to perform daily tasks commonly operated by everyday computer users manually.
Synchron has received substantial funding from the US Department of Defense after successful trials in Australia.
However, this is the first time the Stentrode implant will be tested in the US.
The Food and Drug Administration (FDA) has approved the trial under an investigational device exemption (IDE), allowing a device to be used under the proviso it collects data on safety and effectiveness.
The implant could be sold as a commercial product within the year if successful.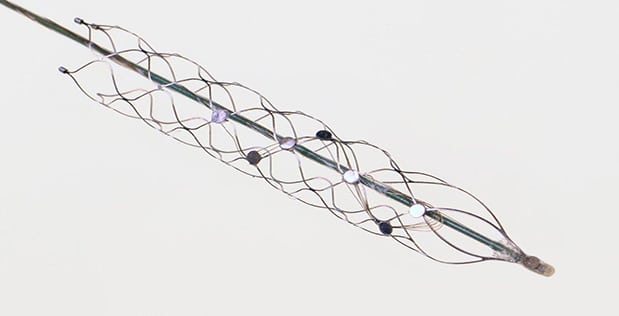 The Stentrode has a "scaffold" made from a flexible alloy that is dotted with electrodes, which then record and passes on neural signals (or "commands").
Synchron CEO and founder Tom Oxley said that this was a landmark moment for patients looking for ways to regain normality with technology.
"The study progresses Synchron's technology development through the feasibility stage as we prepare for our pivotal trial," he said.
"This first patient enrollment under an IDE for a permanently implanted brain-computer interface is a major milestone for the entire field, as we advance our solution for the five million people in the United States living with paralysis."
The signals from the brain are transmitted to areas directed from a unit implanted under the skin.
We will stay across the results of the trial and post the results when they come to light.
To get more of an idea on how this all works, watch this University of Melbourne video on the Australian Stentrode implant.