Mahinda Rajapaksa has resigned from office as protests continue to wreak havoc across the nation amid a deepening economic crisis.
Multiple people have died while almost 200 people were injured in the capital of Colombo. Protests have been attended by thousands, calling for Rajapaksa to step down from the top job after a lengthy political dynasty by his family, the Rajapaksa's.
Demonstrators were attacked by pro-Rajapaksa supporters and three people were killed. Sri Lanka has been under a heavy curfew for some time now but that wasn't enough to halt protests with the now ex PM evacuated by troops after his residence "Temple Trees" was hounded with protestors.
They attempted to climb his two-storey house and after his departure threw at least 10 petrol bombs into the compound according to AFP. His withdrawal from parliament was announced on social media on May 9 in which he said, "effective immediately I have tendered my resignation as Prime Minister to the President".
Before the announcement he urged the "general public to exercises restraint and remember violence only begets violence".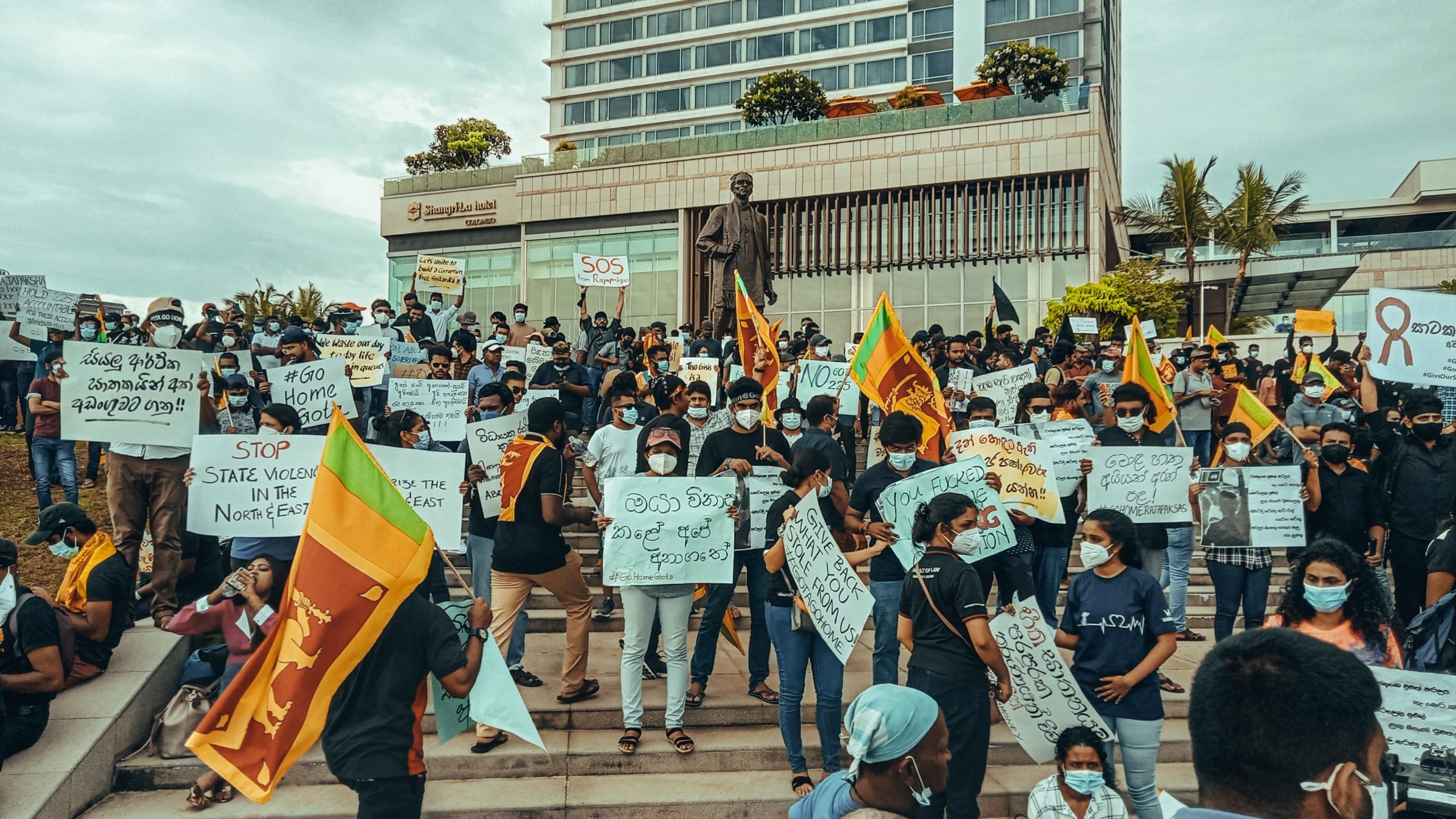 NPR news outlet reported that the chant "one down, one to go" could be heard coming from protestors, giving reason to believe that demonstrations will continue until Mahinda's brother and Sri Lankan President Gotabaya Rajapaksa is no longer in office. He declared a state of emergency on May 6.
It's been the country's worst economic crisis since gaining independence in 1948, with the calamity having started in 2019.
Foreign and local debt, inflation, the rising costs of everyday living plus the pandemic and government tax cuts have taken it's toll on the economy over the past three years. Back in April, Sri Lanka said they were defaulting on their debt, a total of $8.6 billion according to Bloomberg.
The Rajapaksa's are a prominent family in Sri Lankan politics with multiple members having held positions in parliament over the past 40 + years.