Musician and now professional swimmer Cody Simpson is on his way to the World Championships and Commonwealth Games after a successful qualification race.
He finished in third place for the 100 m butterfly at the national championships in Adelaide to make a new personal best time of 51.79 seconds and secure his spot on the team. The 25 year-old Gold Coaster seemed to be elated with the results.
"I didn't even think I'd be remotely competitive until this year at the earliest, so to make the team is just a bonus on the way to Paris," he said to Amazon Prime Video.
That's his ultimate goal, making the Australian Olympic Team for the Paris Olympics in 2024 but nonetheless was proud of his achievement.
"I had a great swim this morning, so much progress from last year. I've just been busting my arse all year so it's amazing to see results like this pay off."
Even though he was pleased with how it went he mentioned that he had hoped to go "a little quicker".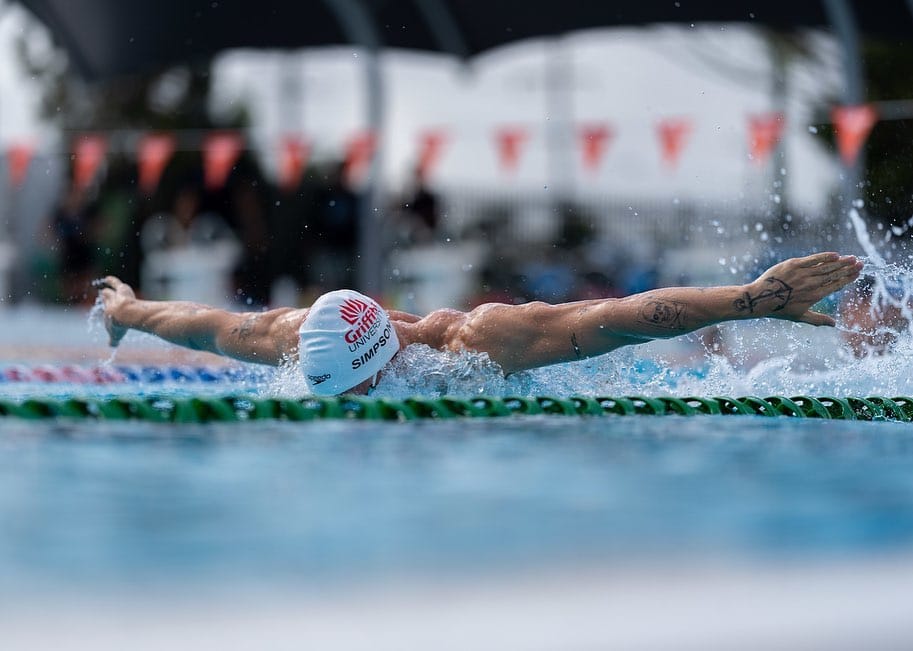 But in the meantime, he'll be off to the Birmingham Commonwealth Games in July and the FINA World Championships in Hungary this coming June. Simpson has previously said that he only started seriously training again just over two years ago, citing he spent "10-11 years out of the water".
In 2020 he reached the Australian Olympic trials for Tokyo 2021 however on the day finished 8th, missing out on his Olympic dream.
He's had a long history in the pool, having been Queensland age-group champion in 100m butterfly and 200m individual medley when he was 13, but swapped his swimming dreams for that of the music industry.
"I was given an opportunity in music that I couldn't refuse," he said.
"I have had the chance to experience and learn so much as a musician from touring around the world, releasing albums, performing as a leading man on Broadway, publishing a work of poetry, traveling with and speaking at the United Nations on environmental and oceanic matters and much more.
"For years I had been fuelled by the silent fire in my stomach of returning to the sport of swimming."