On May 18 Finland and Sweden officially submitted their application to join NATO amid the Russian invasion on Ukraine.
The Nordic nations made the submission after several weeks of internal meetings and conferences, ultimately deciding to join the treaty because of the situation with Russia and Ukraine. NATO Secretary General Jens Stoltenberg addressed the General meeting saying that "this is a good day, at a critical moment for our security".
"You have both made your choice, after thorough democratic processes, and I warmly welcome the requests by Finland and Sweden to join NATO.
"You are out closest partners and every nation has the right to choose its own path."
However, it seems not every country has shared this sentiment.
Turkey has said they will block their entrance into NATO with their President Recep Tayyip Erdogan saying "neither of these countries have a clear, open attitude towards terrorist organization. How can we trust them?"
All 30 countries included in NATO must now decide on the submission and if Turkey changes their mind, the two countries could become members within a couple months. According to NPR.org citizens of Finland and Sweden have shown favour for joining the alliance since the invasion in February.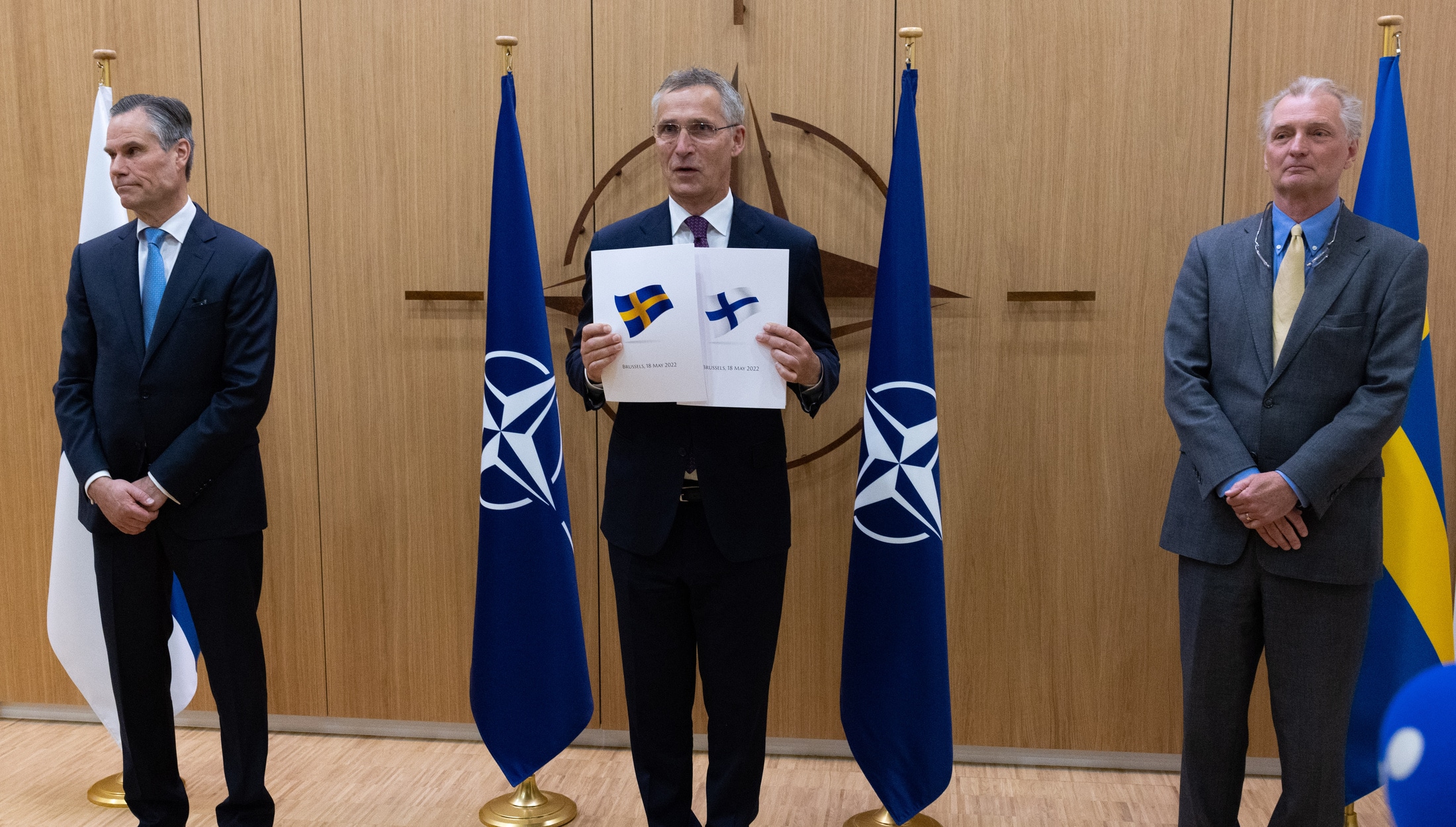 US President Joe Biden has given his support with his security adviser Jake Sullivan saying, "they have already proven themselves as highly capable security partners". The move to join NATO has gone against their lengthy history as countries who remain largely neutral during times of war and conflict.
Sweden has remained neutral for over 200 years while Finland has had the badge since the 1940s according to the BBC. Russia has been outspoken on the situation citing they are vehemently against it.
"Finland joining NATO is a radical change in the country's foreign policy," said the Russian Foreign Ministry.
"Russia will be forced to take retaliatory steps, both of military-technical and other nature, in order to stop threats to its national security arising."