Australia's new Prime Minister Anthony Albanese has attended the Quadrilateral Security Dialogue (QUAD) meeting in Tokyo along with leaders from the US, Japan, and India.
The conference was Albanese's first order of business, which saw all four countries agree on a "steadfast commitment to a free and open Indo-Pacific that is inclusive and resilient". He attended the event with new Foreign Minister Penny Wong.
The nations' leaders came together to discuss several key issues including China's territorial expansion, the war in Ukraine as well as North Korea's increased missile testing and COVID-19. It was largely agreed on by the leaders that more engagement is needed in the Indo-Pacific region among the recent security pact between China and the Solomon Islands.
US$50 billion was committed to developing infrastructure in the area while the Indo-Pacific Partnership for Maritime Domain Awareness (IPMDA) is to be established.
"IPMDA will support and work in consultation with Indo-Pacific nations and regional information fusion centres in the Indian Ocean, Southeast Asia, and the Pacific Islands by providing technology and training to support enhanced, shared maritime domain awareness to promote stability and prosperity in our seas and oceans".
The Ukrainian-Russian war was discussed where they detailed a "strong resolve to maintain the peace and stability in the region". North Korea's ongoing missile testing was vehemently condemned.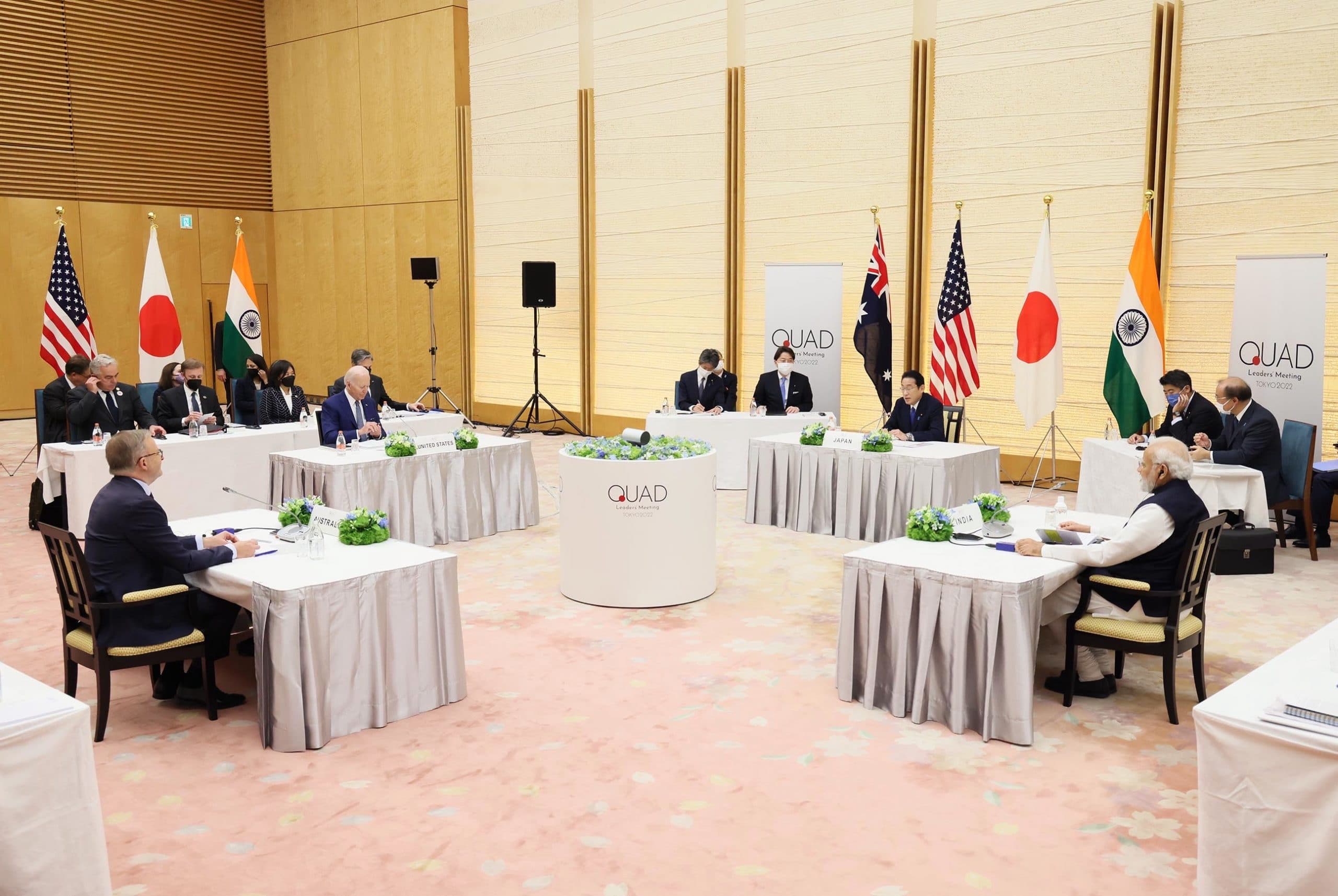 While also there, Albanese made commitments to better Australia's climate change goals.
"We have had a change of government in Australia, but Australia's commitment to the Quad has not changed and will not change.
"The new Australian government's priorities align with the Quad agenda — taking action on climate change and building a stronger and more resilient Indo-Pacific region through better economic security, better cybersecurity, better energy security and better environmental and health security."
He was congratulated by the leaders on his appointment as PM and was praised for being at the meeting.
"You being here with us just 24 hours from being sworn in demonstrates… your commitment," commented Indian PM Narendra Modi.
While US President Joe Biden jokingly mentioned "if you fall asleep while you're here, it's okay".
The Quad's first meeting was in 2004 but for several years failed to meet or discuss issues. It was revived in 2017 and since then the four countries have come together several times.