It seemed like the ultimate trade deal, art for food, but little did a couple in Ontario, Canada know that their simple swap would later make them a fortune.
Irene and Tony Demas opened a restaurant in Ontario during the 70s. She was a chef in her 20s and quickly realised the importance of community spirit, often trading her food for other goods like flowers from the local florist.
"Everyone supported everyone back then," she said.
The couple made a deal with loyal customer and painter known as John Kinnear, who had been getting a cheese toastie almost every day since the restaurant opened. In exchange for the delectable grilled cheese, Kinnear would gift several paintings from himself and his friends to the Demas'.
Some of the paintings that Kinnear gave Irene and Tony, just happened to be from a Canadian folk artist named Maud Lewis. Although when Irene first looked at the painting, masterpiece wasn't the first word that came to mind.
"I just sat there in silence for quite a while. I'd never ever seen any art like that before. At first, I thought they might be playing or some sort of trick on me," she said.
"Did a kid do some of these?"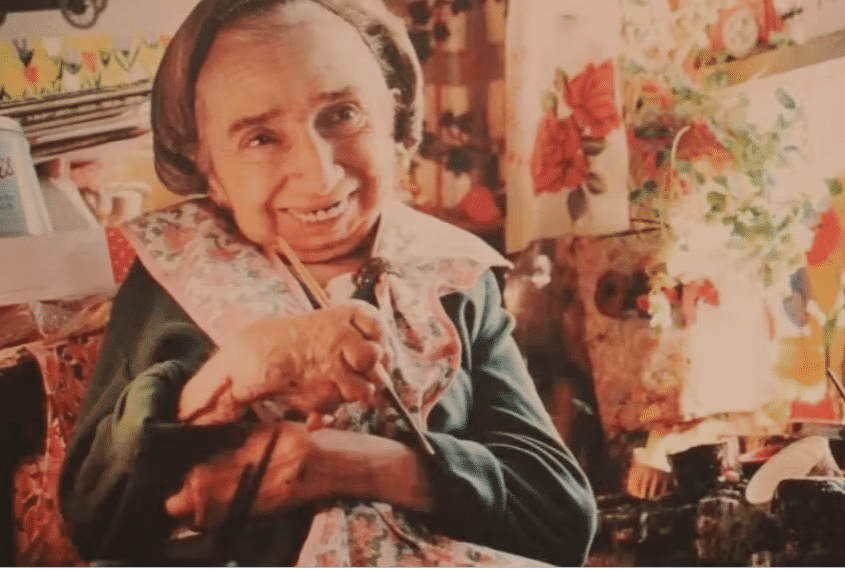 Kinnear then explained to Irene that the painting was by Nova Scotia woman (Lewis) so poor she "didn't have the right things to paint on" and instead used leftover materials like wood and paint from local fisherman. Demas saw the painting with a black truck and thought it would look nice on the wall of her soon to be newborn.
Fast forward 50 years and the painting sold at auction for A$380,000 despite only been predicted for a A$38,000 sale. The couple decided to sell it and use the money to travel but Irene had one regret.
She said it was too bad that Lewis didn't live long enough to "really reap the benefits of her art".
Maud Lewis was born in 1903 and lived until 1970 and suffered from rheumatoid arthritis. She said of her paintings that "I put the same things in, I never change" and lived her most of her life in a small house in Marshalltown, Nova Scotia.
Her paintings often depict life in the small town with themes of animals, snow life and Canadian scenery.