After making national headlines earlier this year over controversial enrolment contracts for students, Brisbane's Citipointe Christian College will now face a parent-filed discrimination claim with the Queensland Human Rights Commission (QHRC).
The college was condemned for enrolment contracts specifying students would only be accepted based on the gender that corresponds to their biological sex, and that homosexuality was "sinful".
Parents and former students have announced they intend to file discrimination complaints with the rights commission.
"I was uncomfortable sending my son to a school where his peers and friends are treated based on how they identify themselves, not their character or who they are as people," one former Citipointe parent told NewsCop this morning.
"My son was coming home and telling me that some of the kids who were perceived as 'gay' or non-binary were absolutely copping it throughout the day.
"We assessed our options, and my son was the one who drove that; we're now at another school and wish any of those parents or kids who felt discriminated against the best of luck."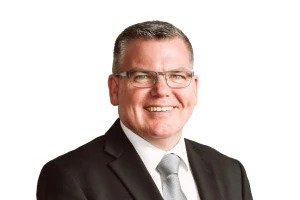 In March, it was also reported the school's employment contract for teachers bluntly stated they could "be sacked for being openly homosexual", which also sparked controversy.
Eventually, the public and political outrage forced the Carindale school to withdraw the contracts and led to principal Brian Mulheran standing down.
The college was warned by the QHRC that forcing existing students to comply with the written contracts would open them up to legal action on the grounds of unlawful discrimination.
Queensland Education Minister Grace Grace simply described the situation as "unacceptable".
"It's very distressing … to hear that, that someone like that would be treated the way that school has said it," she said in February.
"It's unacceptable for myself as a parent of a non-binary child and it's very distressing."