Known for his iconic roles in Goodfellas and Field of Dreams, actor Ray Liotta passed away in his sleep at the age of 67.
He was in the Dominican Republic shooting a film when it was reported he did not wake up on Thursday morning said his publicist, Jennifer Allen. According to several media reports, an official (not authorised to speak to the media) from the Dominican Republic's National Forensic Science Institute said that his body has been taken to the Cristo Redentor morgue.
Liotta leaves behind his daughter Karsen and was set to marry his long-time partner, Jacy Nittolo.
His last social media post was the announcement of a new film his was set to star in. The movie called "Cocaine Bear", directed by Elizabeth Banks, was scheduled for a February 2023 release with Liotta starring alongside Kerri Russell and Margo Martindale.
Tributes have poured in from around the world, including the entertainment industry's heavyweights and his former co-stars.
I am utterly shattered to hear this terrible news about my Ray.
I can be anywhere in the world & people will come up & tell me their favorite movie is Goodfellas. Then they always ask what was the best part of making that movie. My response has always been the same…Ray Liotta. pic.twitter.com/3gNjJFTAne

— Lorraine Bracco (@Lorraine_Bracco) May 26, 2022
I can't believe Ray Liotta has passed away. He was such a lovely, talented and hilarious person. Working with him was one of the great joys of my career and we made some of my favorite scenes I ever got to be in. A true legend of immense skill and grace.

— Seth Rogen (@Sethrogen) May 26, 2022
Devastated to hear the news of Ray Liotta's passing. While he leaves an incredible legacy, he'll always be "Shoeless Joe Jackson" in my heart. What happened that moment in the film was real. God gave us that stunt. Now God has Ray. pic.twitter.com/JQmk1PsuSK

— Kevin Costner & MW (@modernwest) May 26, 2022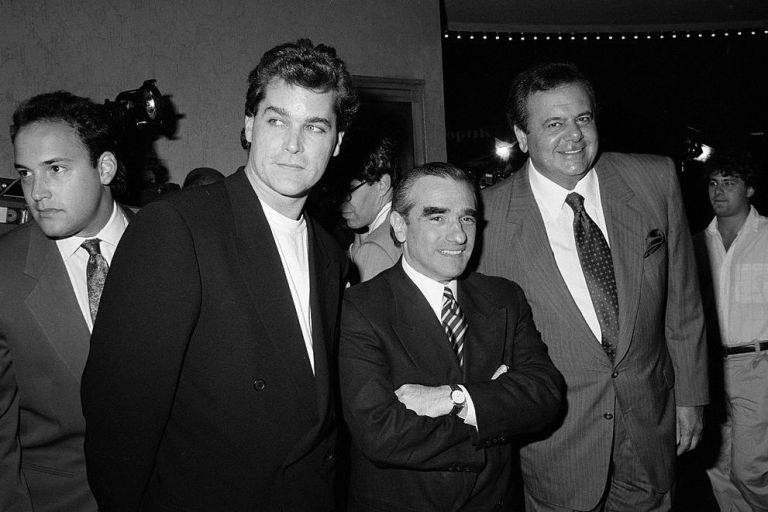 Born in 1954, the New Jersey native was adopted when he was six months old after having been abandoned at an orphanage. He graduated from the University of Miami with a Bachelor of Fine Arts in the 70s.
His break came in 1986 with "Something Wild", where he was nominated for a Golden Globe. However, he skyrocketed to fame in Martin Scorsese's "Goodfellas" as Henry Hill in 1990, which was commercially and critically acclaimed.
Liotta starred in the Academy Award nominated film "Field of Dreams" where he played Shoeless Joe Jackson with tributes pouring in from the baseball world.
Actor Ray Liotta, who has died at the age of 67, starred in many movies over the decades.

But for us, he'll always be Shoeless Joe from "Field of Dreams." pic.twitter.com/JWBl79G7Ir

— ESPN (@espn) May 26, 2022
Ray Liotta, the actor who played Shoeless Joe Jackson in Field of Dreams, has passed away. RIP 🙏pic.twitter.com/HDFfzz3SXL

— FOX Sports: MLB (@MLBONFOX) May 26, 2022