The US president and first lady visited a memorial at the Robb Elementary School following the mass shooting which killed 19 students and two teachers last week.
Jill Biden laid a bouquet of white roses before the pair made their way through the memorial which had pictures of the victims surrounded by cards, candles, flowers, and other tributes. The couple spent several hours with families of the victims and also attended a church service with them.
Following the mass, as the Biden's made their way outside, someone from the crowd yelled "do something" to which the president said, "we will".
On May 24 Biden released a statement detailing that he "had hoped" when he became president he "would not have to do this again" and strongly condemned the actions of the gunman.
"The idea that an 18-year-old kid can walk into a gun store and buy two assault weapons is just wrong.
"What in God's name do you need an assault weapon for except to kill someone?"
He added "scores of little children who witnessed what happened see their friends die as if they're on a battlefield, for god's sake. They'll live with it for the rest of their lives."
Biden has been outspoken with his stance on gun control and the need to change laws. He has urged the US congress to pass the "common sense gun reform" bill which essentially would ban all assault weapons, high-capacity magazine and background checks for all gun sales says The Heritage Foundation.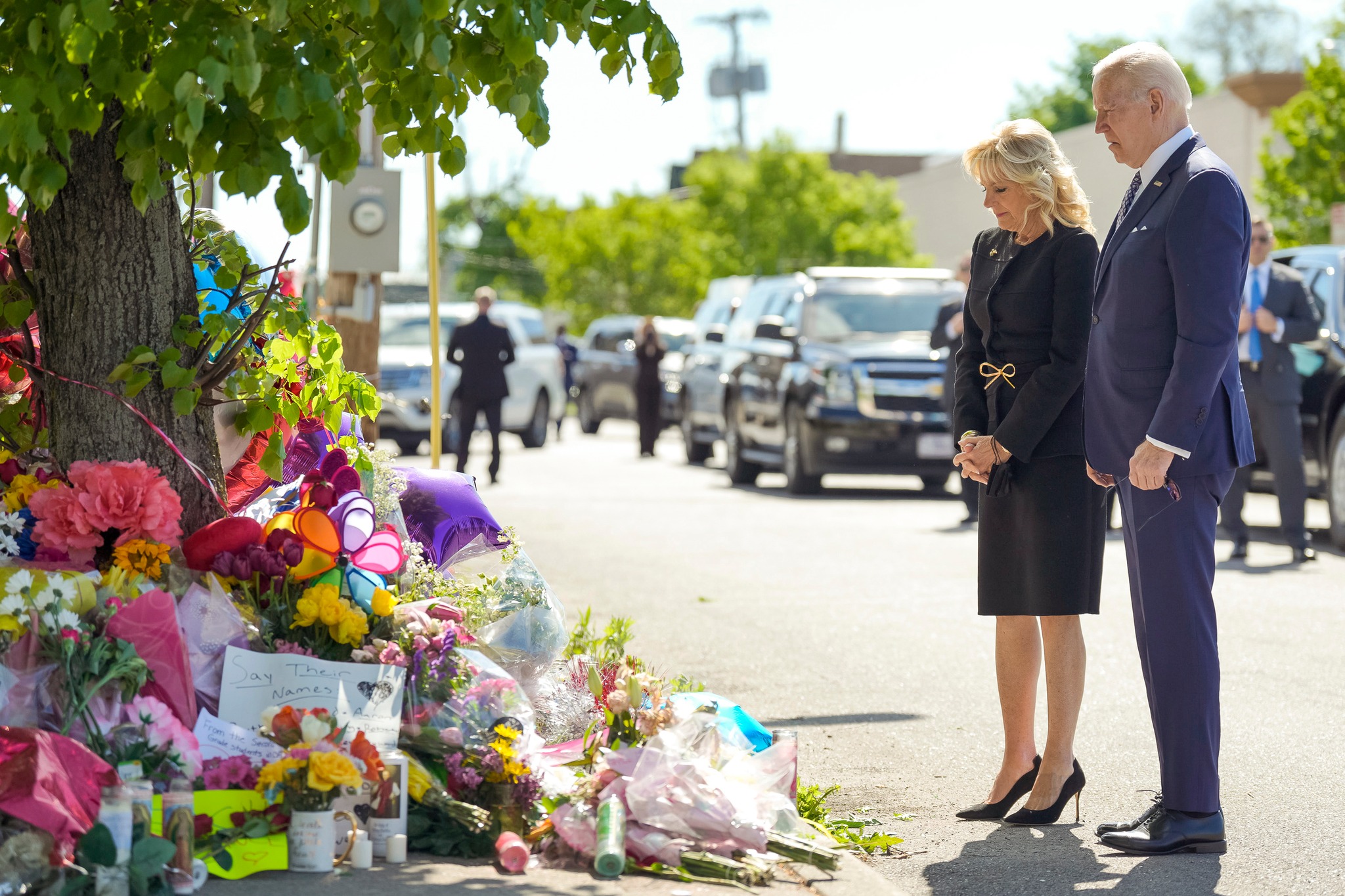 Although 53 per cent of US citizens want stricter gun laws, according to Pew Research Centre, there are many opposed to any change including Donald Trump. He recently spoke at the National Rifle Association (NRA) conference and said that the call to reform gun laws is a push of agenda.
"Every time a disturbed or demented person commits such a hideous crime, there's always a grotesque effort by some in our society to use the suffering of other to advance their own extreme political agenda."
Sharing a similar sentiment is Texan governor Greg Abbott who has strongly advocated against gun law reforms. He's previously said that "more people are shot every weekend in Chicago than there are in school in Texas".
According to a CNN report, it might take weeks to bury the victims as local funeral homes have been overwhelmed.