On Earth, tensions continue to stay high between Russia and Europe, but it was a different story in a joint space mission.
Italian astronaut Samantha Cristoforetti, now the first female astronaut from Europe to go on a spacewalk outside the ISS, worked with Russia's Oleg Artemyev on the station's new robot arm.
Cristoforetti is also the first European woman to conduct a spacewalk while wearing a Russian spacesuit.
This was Artemyev's sixth spacewalk of his career.
The joint mission lasted for seven hours and five minutes.
It is a rare thing for a European astronaut to go on a spacewalk with a cosmonaut, those trained and certified by the Russian Space Agency.
Russian cosmonauts usually venture out for spacewalks without astronauts from other agencies, but in the past NASA and European Space Agency (ESA) astronauts occasionally collaborated with them.
Early this year, Europe pulled out of its collaboration with Russia on a mission to Mars after Ukraine was invaded.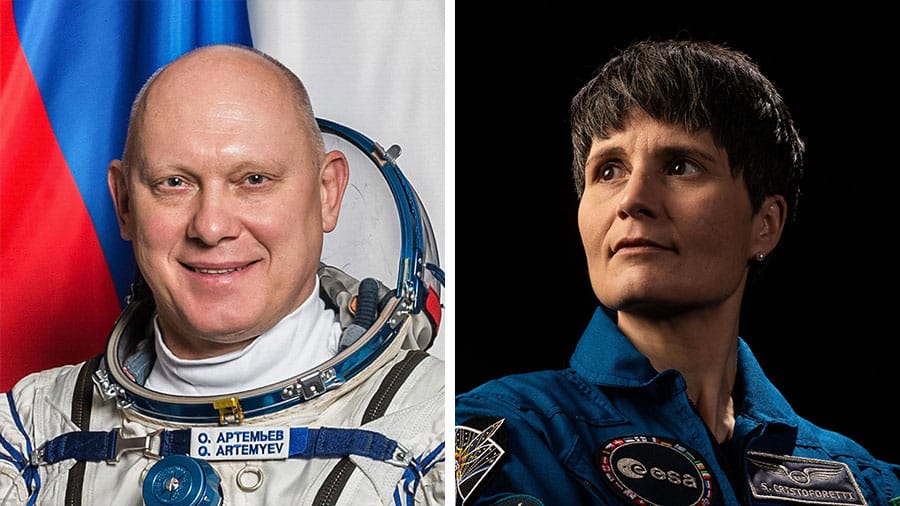 However, the current crew of seven at the space station say they are getting along, and so have the Houston and Moscow flight control teams.
The space station currently has three Americans, three Russians and Italy's Cristoforetti, who is the only female ESA astronaut.
The ESA contributed the 11-metre-long mechanical arm, which launched into orbit with a Russian lab in July last year.
The work that Artemyev and Cristoforetti made on the robotic arm was for moving spacewalkers and payloads around the station's Russian segment.
NASA said that the two managed to successfully complete all their main objectives except for one.
Their objectives included deploying ten nanosatellites to collect radio electronics data during the spacewalk and installing platforms and workstation adapter hardware.
They also relocated the arm's external control panel and replaced a protective window on its camera unit.
The last planned activity is to extend a telescoping boom, which will be done during a future spacewalk.