A 37-year-old man has been charged with murder after the body of a woman was discovered in bushland near Dural, NSW.
The woman's body is believed to be 43-year-old Shereen Kumar, who was reported missing on Thursday July 21 with police having made the discovery on Saturday July 23 around 5:30pm.
According to media reports her body was wrapped in plastic and dumped in bushland a few streets away from where she lived.
Later than night, her partner Vincent Carlino was arrested at their home in Dural with authorities taking him into Hornsby police station and later charging him with murder.
Police have yet to confirm the remains are indeed Ms Kumar but have a strong belief they are.
It took investigators three days using PolAir, the Dog Unit and officers on the ground to locate the body with a crime scene now established by forensic police.
Mr Carlino did not apply for bail on Sunday with his lawyer Elias Tabchouri saying that "it's still very early in the proceedings" and that these allegations "are very serious matters".
He is set to appear in court on September 13, remaining in custody until then.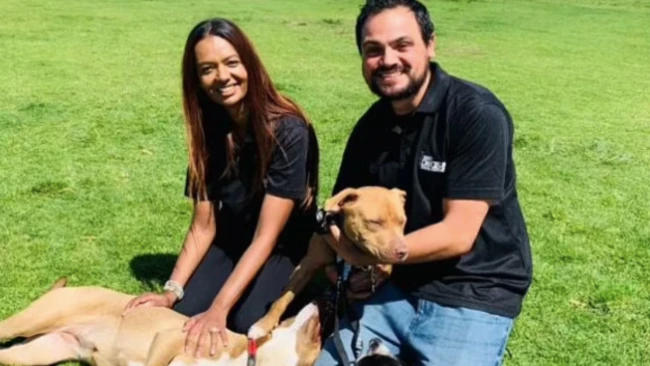 Ms Kumar was a mum of two with ex-husband Gurpreet Beehan describing her as an "incredible mother" saying that they were on good terms and spoke often.
"I had to have the hardest conversation of my life with my kids before," Mr Beehan told The Daily Telegraph.
"I know the last thing she would have been thinking about were her kids — they were her everything, she was a wonderful mother."
Mr Beehan also said that he thinks he spoke to her only hours before she was killed.
"It was 7pm that we had our last conversation, so from the [police] report they say she went missing at 9pm."
Ms Kumar owned a dog walking business with Mr Carlino and had previously worked as a model, having been featured in Australian and European publications including Malvie and Selin Magazine.
More details to come.