The Australian Government has reiterated the need for a "strong friendship" with Solomon Islands, after their Prime Minister Manasseh Sogavare unleased a furious broadside against the West.
After telling parliament that criticism from local civil society groups meant nothing due to the fact those groups were "bigots" and "racists", Mr Sogavare seemed to imply that Australia was contemplating an invasion and that Solomon Islands were dealing with a "touching warning of military intervention".
"In other words, we are threatened with invasion; now that's serious," he said.
Not a single political figure in Australia has raised this "invasion" publicly, and there is no suggestion it has even been discussed.
Tensions have been high following China's security pact with Solomon Islands, potentially meaning a presence in Pacific waters.
There were reports last week of a Chinese military base being built there, something that Mr Sogavare has strongly denied.
Prime Minister Scott Morrison said it would be a "red line" for Australia and the US if any form of Chinese military establishment was in the pipeline, although Mr Morrison did not clarify what he meant when pressed.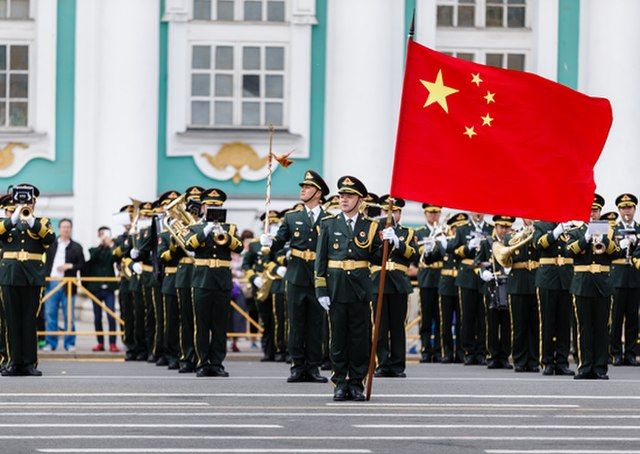 Defence Minister Peter Dutton appeared on Today and responded to reports that "strongarm" force would be used against Australia if they interfered.
"We've got Australian Federal Police and troops there at the moment … We've been a trusted partner for a long period of some time," he said.
"Manasseh has said he will now allow a military base in terms of the Solomon Islands, we take him at his word."
The response comes after Mr Sogavare's broad tirade, where (among other things) he suggested that Australia and allied nations were trying to "undermine" his government.
Mr Dutton has been vocal about the increasing Chinese boldness in the Pacific, saying that they "operate by a very different security presence".
Australia have already made significant contributions (financial aid, weapons, food) to Ukraine in support of the ongoing conflict with Russia, but have received substantial criticism for not "sealing the deal" with Solomon Islands to eradicate any chance of a Chinese Pacific presence.