A passenger with zero flying experience managed to take over the controls and incredibly land a plane safely after his pilot became incapacitated.
Last week in Florida on Tuesday afternoon, Darren Harrison landed the single-engine Cessna 208 plane flying from the Bahamas to Florida at Palm Beach International Airport with the help of air traffic controller Robert Morgan.
The certified flight instructor guided his new student after getting the disturbing call about the situation, rushing back from his lunch break near his control tower at Fort Pierce.
"I rush over there and I walk in and the room is really busy… and they're like, 'Hey, this pilot's incapacitated. The passengers are flying the plane. They have no flying experience," Morgan recounted.
The condition of the pilot was not immediately known, with the Federal Aviation Administration saying in a statement that the pilot had a "possible medical issue" onboard the private plane.
Harrison, one of two passengers, climbed over three rows of seats into the cockpit as the plane was nosediving and moved the unconscious pilot to put on the headphone and alert air traffic control.
"I've got a serious situation here. My pilot has gone incoherent. I have no idea how to fly the airplane," Harrison said according to audio from the call he made to air traffic control.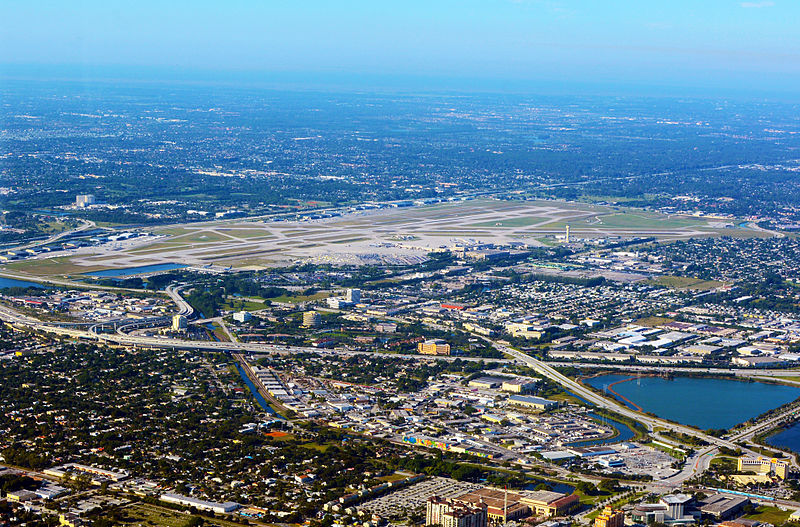 Between radio calls with Harrison, Morgan organised air traffic at Palm Beach, the biggest runway in the area, "just so he could just have a really big target to aim at."
Morgan then took the passenger step by step through the landing telling him: "try to hold the wings level and see if you can start descending for me, push forward on the controls and descend at a very slow rate."
The two worked together and landed the plane on the runway which takes about 20 hours to fully learn with typical flight instruction.
"I felt like I was going to cry then, because I had so much adrenaline built up," Morgan said.
"I was really happy that it worked out and that nobody got hurt."
After the landing, Morgan met Harrison who gave him a big hug and thanked him.
"It was an emotional moment. He said that he just wanted to get home to his pregnant wife," Morgan said. "And that felt even better."