If you've ever wondered what Mars sounds like, there's no need to fuss because scientists say there's barely a peep on the red planet.
The Perseverance Rover has been on Mars for over a year now and while tasked with many separate missions, the robot with the help of its two microphones, has managed to record noises on the distant planet. Scientists say they have reduced the data to a "Martian playlist that features about five hours of sounds".
What they discovered is that it's very quiet on the planet. In fact, "it's so quiet that, at some point, we thought the microphone was broken" said Los Alamos National Lab postdoctoral fellow Baptiste Chide.
According to Chide, most sounds on Mars are 20 decibels lower than on Earth and that the only real natural noise is wind. Despite this, scientists say they have been able to make new discoveries within the data.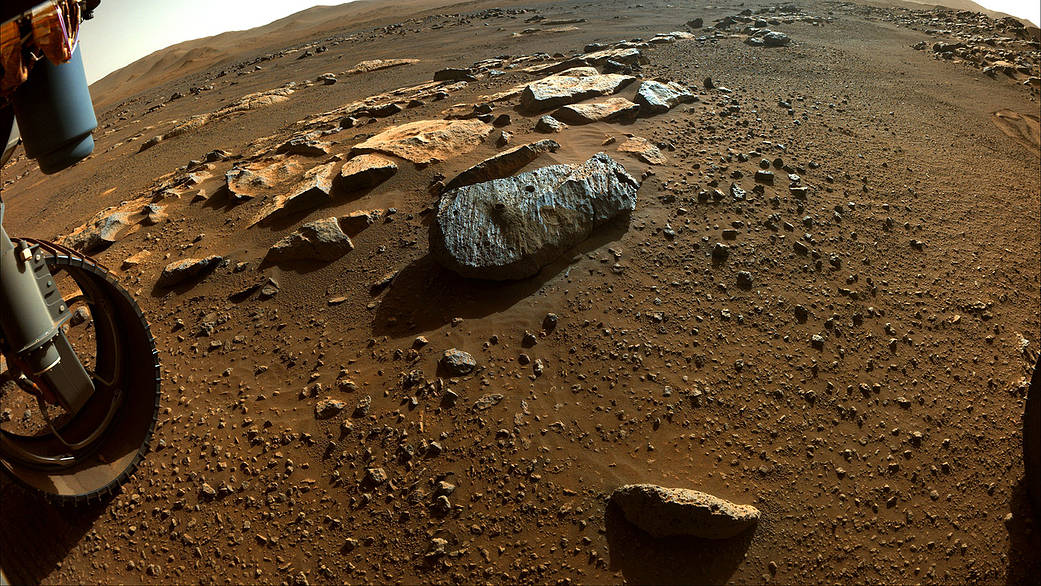 It was found that there was a lot of change within the wind, meaning that the atmosphere could go from "calm to intense" with fast gusts. From this they proved a theory that high-frequency sounds travel faster than those at low frequencies.
Coming to this conclusion was made possible by the Rover emitting intentional laser sparks, which helped the NASA team to study sound dispersion.
"Mars is the only place in the solar system where that happens in the audible bandwidth because of the unique properties of the carbon dioxide molecule that composes the atmosphere," said Chide.
Research also suggests that in winter the red planet is 20 per cent louder due to carbon dioxide freezers and the density of the atmosphere. The Rover will continue to travel the planet with scientists hoping that as it moves through different regions it'll collect more data.
While the "Martian playlist" is yet to be released, check out some sounds previously captured here: https://www.youtube.com/watch?v=GHenFGnixzU