An An the giant Panda has passed away at age 35, after his health recently went downhill said Ocean Park in Hong Kong.
He first made an appearance at the theme park in 1999, where he was gifted along with another panda. At 35, he was the oldest panda currently in captivity and his age was equivalent to 105 panda years.
Jia Jia, the female panda that came with him to Ocean Park, died in 2016 at age 38 and was the oldest panda ever in captivity.
An An's health started to decline after vets noticed he wasn't eating his food and realised he had become less active.
He also had high blood pressure, with both Ocean Park and Hong Kong environmental officials deciding to humanely euthanise him before his condition worsened.
"We are truly thankful for the opportunity to take care of Jia Jia and An An throughout the years so that the Park could develop into an important base for panda conservation," said Ocean Park representative Paolo Pong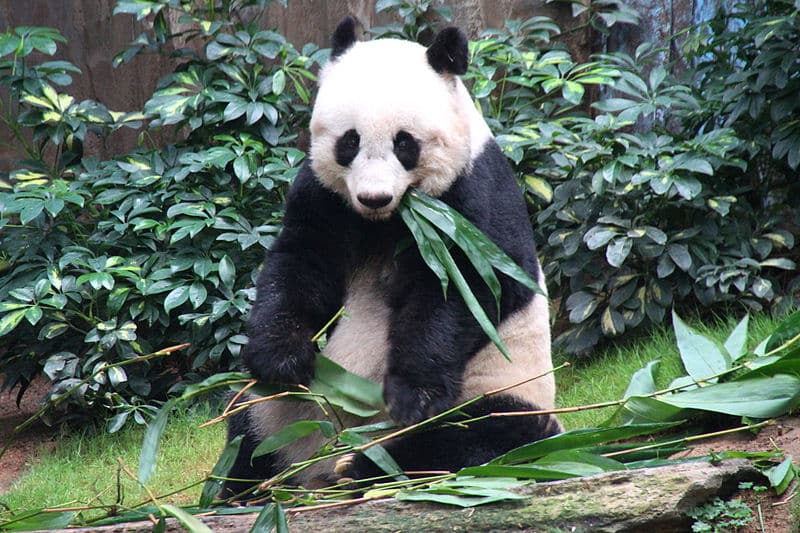 "An An has brought us fond memories with numerous heart-warming moments. His cleverness and playfulness will be dearly missed.
"Since this long-living panda duo's arrival at Ocean Park in 1999, they have supported the park's endeavours in promoting nature and ecosystems to visitors as its ambassadors."
A few weeks ago, park officials made it publicly known that An An wasn't feeling well and made the decision to no longer allow visitors to see him.
The oldest pair of captive pandas were a gift to Hong Kong from China, with another pair Ying Ying and Le Le, given to Ocean Park in 2007 on the 10th anniversary of the city's return to China.
The average lifespan of a panda in the wild is around 15-20 years according to Smithsonian's National Zoo, but in captivity can live up to around 30 years of age.