The city of Auckland will soon open its domestic borders after over 90 days of lockdown, says New Zealand's Prime Minister, Jacinda Ardern. From 15 December, Aucklanders will be free to travel outside the city just in time for summer holidays.
While New Zealand managed to keep COVID-19 at bay for much of last year, 2021 has been a different story. The country was hit by an outbreak in August this year after positive cases from the virus-stricken New South Wales crept over the border. Since then, New Zealand has worked hard to manage the evolving situation.
The new freedoms will be granted to fully vaccinated Aucklanders who return negative COVID-19 test results.
"Aucklanders can now book summer travel and accommodation with confidence and businesses inside Auckland and around the rest of the country can plan for summer travellers," said Ms Ardern.
People will also be able to travel into Auckland for the first time in months.
82 per cent of New Zealand residents are fully vaccinated against the virus. This number is a significant rise compared to before the outbreak, when only 23 per cent of the nation's population was protected.
"Aucklanders have faced restrictions for an extended period of time to keep the rest of New Zealand safe. But with increased rates of vaccination, it's time to open up the ability to travel again," the Prime Minister said.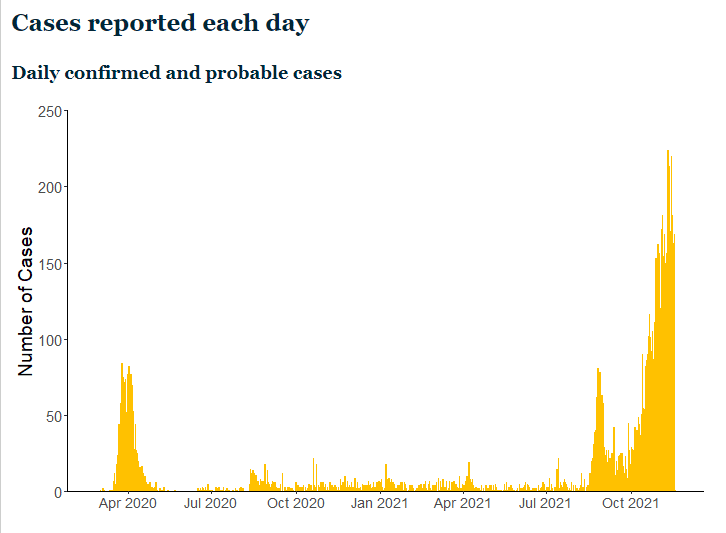 Brand new vaccine passports which were rolled out this week will be required for travellers boarding domestic flights.
"Your vaccine pass is your ticket to summer, and is essential under the traffic light system," said Ms Ardern.
The traffic light system was first introduced in October as a means of managing and monitoring COVID-19 across New Zealand. The country will start at the 'red light' phase but would transition through the orange and green stages depending on how many COVID-19 cases and hospitalisations are recorded.
Ms Ardern also said New Zealanders can expect to hear about the easing of international border restrictions before 2022.
Please support us by liking and following this page so we may continue to publish impartial news coverage.