Starting February 4 in Melbourne and Sydney is the Europa Europa Film Festival. Making its debut, the European themed film festival will showcase the best of European cinema across three weeks. NewsCop talked to Europa Europa Artistic Director Thomas Caldwell about the upcoming event and why this festival will be a great experience for audiences.
NewsCop: You are a big European cinema fan, is that one of the main reasons for this festival?
Caldwell: It's produced by moving story entertainment, who already do things like the Jewish Film Festival and Fantastic Film Festival Australia, and they got me on board a couple of years ago to program their Children's Film Festival. We formed a relationship and realized I had a very comprehensive interest and knowledge about world cinema. Like most cinephiles, I have a strong interest in European Cinema, so I was more than happy to take the gig.
European Cinema is incredibly broad and diverse but there is still something quite specific, there is a Europeanness and that is something that appeals to Australians. While Australia already has a number of dedicated festivals for specific countries, there are still a lot of European films that fall through the cracks, that don't get shown in Australia or represented in any major way.
We wanted to do something that would try and represent as much of the European continent as possible.
NewsCop: It seems like a great venture
Caldwell: It was really fascinating programming it [the festival] and realizing that there is something quite different you get out of a lot of European countries compared to what we get in Hollywood and in Australia. European cinema, in very general terms, is more [about] this embracing of ambiguity and of endings that aren't necessarily resolved and packaged. You can follow anti-heroes and the films don't have to provide a moral lesson, it's more so a reflection of reality rather than trying to correct it and present a didactic story. Its far more transgressive and bolder, and in many ways humane.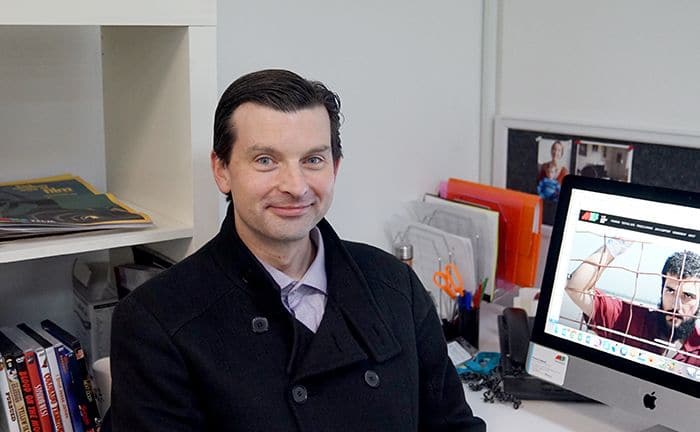 NewsCop: What kind of participation is there going to be from the European film industry?
Caldwell: There are a number of Q&A's that are happening. It looks like we're going to get something with Joanna Hogg, the director of The Souvenir Part II which is insanely exciting. But also, some of the emerging directors that made really impressive and bold films. We've got a good mixture of high-profile people and emerging artists who have stuff to say. It's great having those Q&A's because it just enhances the cinema experience.
NewsCop: Has there been a lot of interest from the public?
Caldwell: People seem to be talking about it. I was really pleased with the response of the launch and people are excited about the really major top-tier films that we were able to secure. Things like Compartment No.6 which I was hoping people would be excited by and they are, as they should be. I've also heard people are excited about the 4K restoration of Naked which I was hoping people would notice, so there seems to be a growing awareness that this festival seems to be of some significance.
NewsCop: Why should audiences experience European films?
Caldwell: It's a point of difference to what you're going to see in the multiplexes right now. We often talk about that middle ground of filmmaking in America and how it has sort of disappeared. So, if you're looking for films that are more grown up, more adult, more thoughtful, complex and cerebral and just offer a point of difference to anything else you see in the cinema, then there are these films. Also, one of the greatest joys of cinema [is that you] get to experience a culture without having to spend lots of money and fly over to that country. It is a way of experiencing all those differences and similarities to other countries.
More information can be found on the Europa Film Festival website.