Severe weather in Queensland has brought about heaving flooding across the state with two people now confirmed dead with authorities warning residents to stay away from flood waters.
54-year-old Gympie man Philip Gary Lambert attempted to ride his motorbike over Greens Creek where he was swept away by floodwaters. A motorcycle helmet and bag were discovered in a tree at about 11:30 am yesterday with his body found nearby.
Earlier this week, Sunshine Coast local 63-year-old Philippa Tayler was also killed in floodwaters with her body discovered in her submerged car in floodwaters near Eumundi. New South Wales has also seen severe flooding with a 54-year-old man killed in floodwaters late last night after his Toyota Landcruiser was swept away.
Emergency services are warning residents of both Queensland and NSW to brace for more extreme weather and to take safety precautions. Meteorologist Laura Boekel told the ABC that the weather isn't leaving anytime soon.
"It's just sitting offshore and we are expecting it to move onshore and interact with another system that's happening higher in the atmosphere," she said.
"We really are urging people to just be really aware of the situation and keep an eye on that rainfall especially those in low lying areas because they will see inundation fast."
"The main message today is the flash flooding, which can just be so life threatening and dangerous for people swept up in that."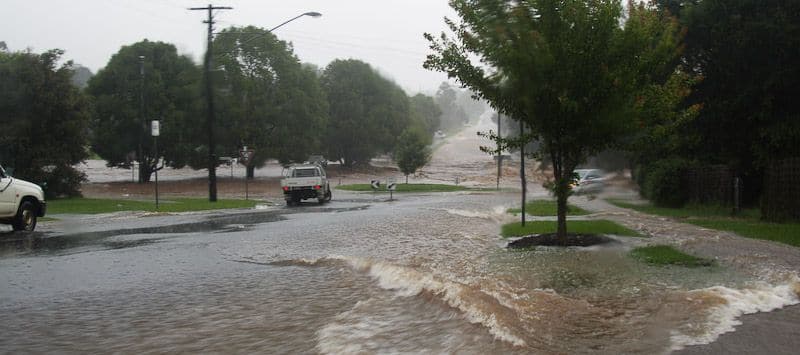 The Bureau of Meteorology (BOM) has predicted that that there will be severe storms with heavy rainfall, flash flooding and damaging winds across south-east Queensland in the coming days. According to BOM, the storms are slow moving and therefore more likely to have a greater impact on affected areas.
Emergency Services Deputy Commissioner Mark Roche said that despite knowing the risks, people are still entering floodwaters.
"We are actually seeing the footage of people driving into floodwaters, actually making a decision to drive into floodwaters," he said.
"That puts their lives at risk, puts their passengers at risk, and also all the emergency services that are required to go out there and conduct those rescues.
"People should not be on the roads in events like this, we knew this event was coming,
Parts of south-east Queensland have reported over 300mm in the past 24 hours.