Fast food chain KFC is debuting a world first 11-course degustation menu at a surprise location in Sydney with the idea to put a gourmet spin on some of the restaurants most iconic menu items.
Famed British Chef Nelly Robinson is set to bring the degustation to life at a yet unknown inner-city suburb of Sydney where 11-courses of KFC's finest items will be refined to suit a decadent palette. Mr Robinson said that he's been a fan of the fast-food chain for years and that this is an opportunity he couldn't pass up on.
"As a lifelong fan of KFC, creating an 11-course degustation with their most-loved menu items and elevating them to new heights has been a dream come true," he said.
"For the menu, I've taken 11 KFC dishes and reimagined how the flavours and textures come to life using my expertise in degustation menus to truly blow fans away."
The fine-dining experience will only be available for three days from April 1-3 with the two booking times per day. Each reservation will be for two to four people and cost $75 a head but not everyone will be able to get a table.
KFC is giving people 48 hours to request a reservation and then at random will be picking an unknown amount of people to attend the event. Not all courses have been revealed but so far those who will have a successful reservation will enjoy Supercharged Wings, Potato and Gravy 'candle' Tongue Twister, Twister Sister, Popcorn Chicken, La Di Da Drumstick and Chocolate Mousse.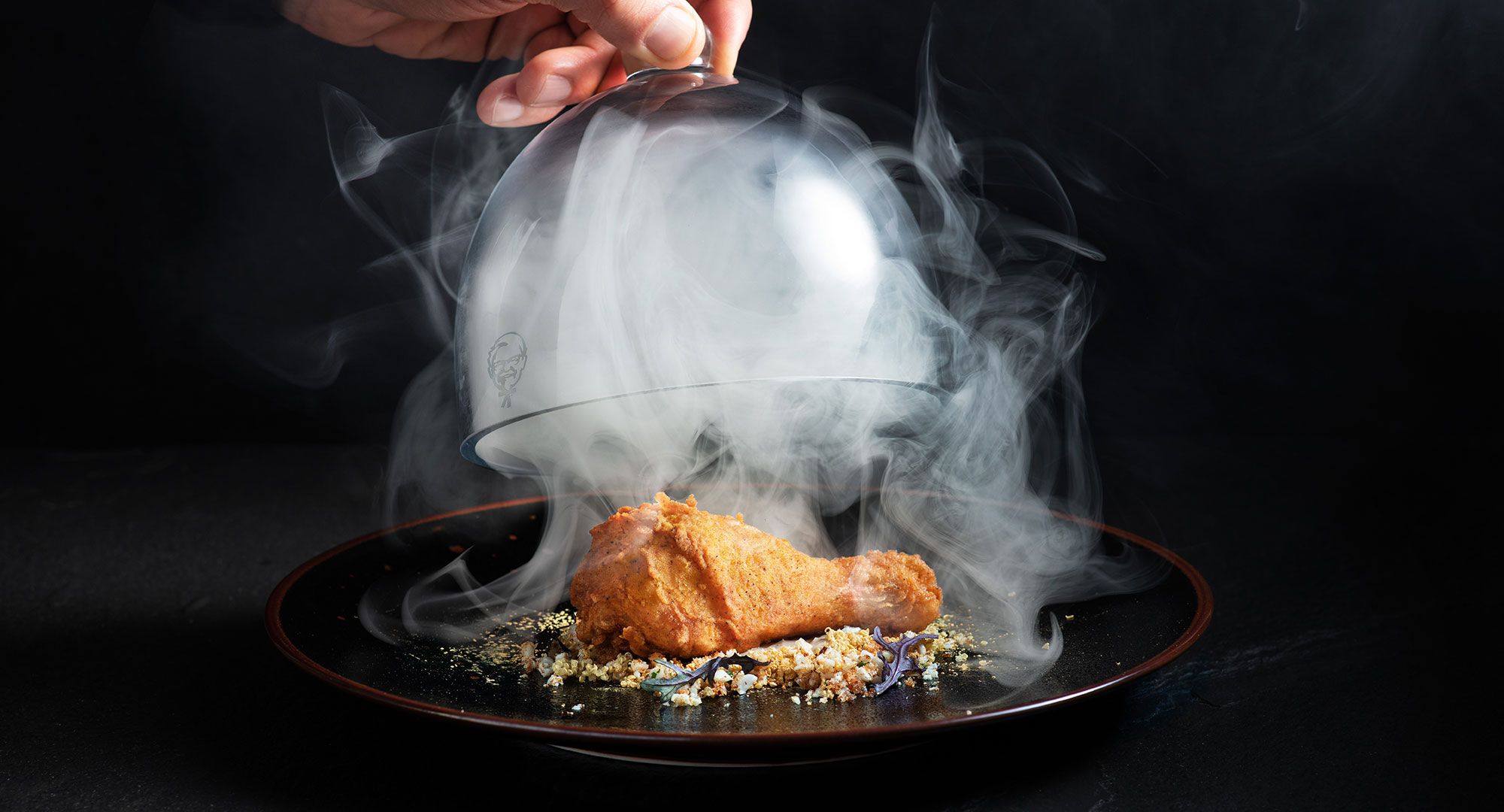 KFC Chief Marketing Officer Kristi Woolrych said that fans should be excited to see a new side of KFC dining.
"We can't wait to unveil the full 11-course menu we've created with degustation expert Nelly Robinson to show that our Kentucky Fried Chicken is worthy of a fine dining experience, she said.
"Our fans will experience KFC in ways they could never have imagined as they are taken on a world-first culinary journey that looks and tastes uniquely KFC
"We've pulled out all the stops to make it a magical moment and one that our guests will never forget."
People online have met the announcement with mostly excitement with Twitter user @a_dzyj saying "RSVP'd to an 11 course KFC degustation menu created by a top chef at a top Sydney restaurant with matching wines, I'm ready". While @SpookySprokt seemed to be disappointed that KFC was going gourmet by saying "So KFC is going all "Fancy" opening up the world's 1st degustation restaurant in Sydney. Upper Class Snooty Chicken".
100 per cent of profits from the event will be donated to The Black Dog Institute, Whitelion and ReachOut Australia.