Liz Cambage has reached an agreement with the Los Angeles Sparks to part ways, just 25 games into her first season with the franchise.
She held averages of 13.0 points, 6.4 rebounds and 1.6 blocks in those games.
Cambage signed with the team in February as a free agent, after spending three seasons with the Las Vegas Aces.
The Sparks released a statement saying that the "contract divorce" was amicable.
"It is with support that we share Liz Cambage's decision to terminate her contract with the organization," said Eric Holoman, the Sparks Managing Partner.
"We want what's best for Liz and have agreed to part ways amicably."
Cambage has seen recent controversy with her exit from the Tokyo Olympics amid claims she racially abused Nigerian opponents in a warm-up match, which she has denied.
She said she felt supported by the Sparks after her exit from the Opals.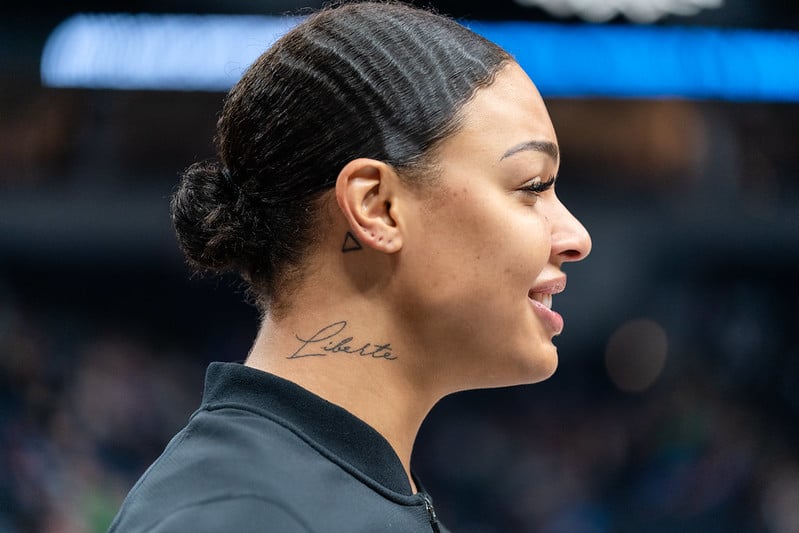 "I'm living my best life. I'm supported, I'm protected on a level that the Opals or the Australian team never gave to me," she said.
"My heart lies with those who want to protect me and those who want me to be the best I can be, and I never felt that at the Opals at all, so yeah I'm good."
Upon signing with the team, she spoke highly of the city of Los Angeles and the new opportunity with the Sparks in her opening press conference.
Cambage said "it was really LA or out for me. The city is now home."
Cambage will now look to find a new WNBA home, with the door open to sign with a different franchise.
The WNBA playoffs will begin on 17 August and any player that is waived must sign by 5 p.m. on 1 August to be eligible for the playoffs.
If a contender wants to sign Cambage, the process will need to start soon.
However, it's believed that there are no WNBA teams that are currently interested.