Australian boxer George Kambosos Jr has garnered a tidal wave of attention after defeating former unified lightweight world champion Teófimo López. The major win for Kambosos marked López's first professional loss.
28-year-old George Kambosos Jr had only recently lamented on a lack of press coverage surrounding his upcoming fight in New York. On the other side of his victory, however, all eyes are on him. The 12-round battle against favourite and titleholder López was fierce, with Kambosos finishing strong.
Kambosos, who is yet to be defeated, now holds the WBA, IBF, WBO and The Ring lightweight titles.
"I'm the better fighter," Kambosos said after the fight inside Madison Square Garden's Hulu Theater.
"I am not a king, I am the emperor," he said.
López said shortly after the fight that he had won it, and everyone knew it. This was not popular with the crowd, who hurled boos at the former champ.
Kambosos told López to "take it like a champ," saying they should "do it again in Australia".
"I'm the greatest Australian fighter in history," Kambosos said.
Australia has showered Kambosos in praise since the victory, with heralded former professional boxer Anthony Mundine saying the 28-year-old was "the greatest boxer Australia has produced".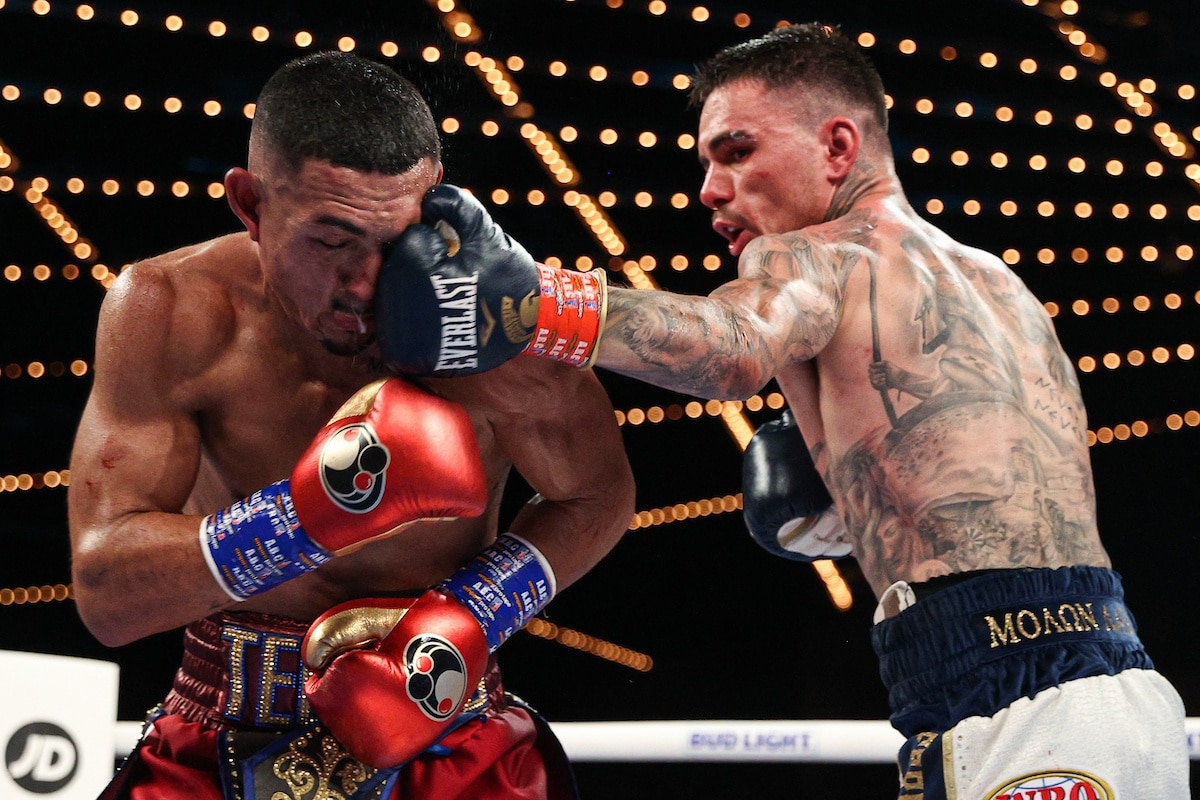 So, what's next for the promising young boxer?
Kambosos told the Sydney Morning Herald he wants his next fight to be in Australia.
"I want to come back home and fill out a stadium," he said.
"All those belts, 80,000 people, in Sydney or Melbourne. That's the next step now."
The fight had initially been scheduled to take place in June but was postponed due to COVID.
"Whatever I put my head to, I've kept that tunnel vision, dreamed about it and made it happen," said the 28-year-old champion.
"I'm coming back with all the marbles and we'll fill out a big stadium. It would mean the world."
All eyes are on Kambosos as he makes a victorious return to his homeland, with big hopes for his career ahead.