After several trips to find the wreck of Sir Ernest Shackleton's ship were unsuccessful a recent trek proved to be lucky with members from the Endurance22 expedition finding the famed vessel.
Over 106 years ago, Shackleton and his crew set off on an oceanic expedition of Antarctica when their ship was crushed by pack ice. Fleeing to safety, he and his crew spent 14 months on Antarctica with five of those months spent without a ship after it sunk into the Weddell Sea. All 27 men onboard survived and when they all eventually reached South Georgia Island via lifeboats, it had been 497 days since they set foot on land according to Cool Antarctica.
Before the ship sank, Captain Frank Worley took note of the sunken ships' coordinates which is what the Enurance22 team was working off when they came upon the ship some 3008 metres below the Antarctic ice. The vessel was only six kilometres south from where it originally sank.
Members from the Endurance22 Expedition set off from Cape Town over a month ago with Lead Geographer of the quest Dr John Shears saying the discovery was always hoped for but the result was overwhelming.
"We have made polar history with the discovery of Endurance, and successfully completed the world's most challenging shipwreck search," he said.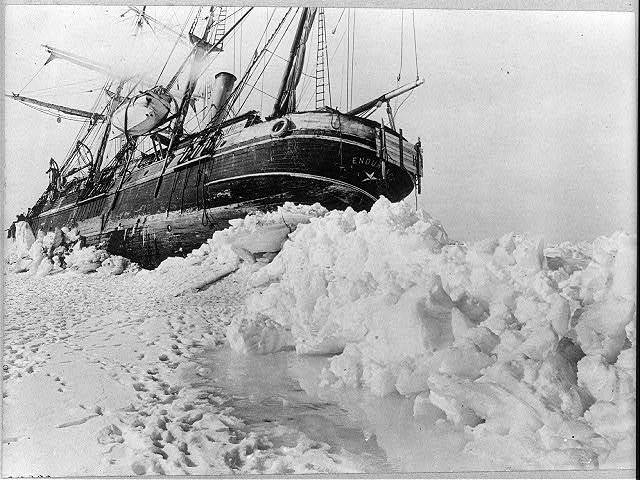 Expedition Director of Explorations Mensun Bound echoed those sentiments saying the footage of the ship is incredible and a sight to see.
"We are overwhelmed by our good fortune in having located and captured images of Endurance," he said.
"This is by far the finest wooden shipwreck I have ever seen. It is upright, well proud of the seabed, intact, and in a brilliant state of preservation … This is a milestone in polar history."
In 1959 the site of the Endurance was made a historical monument as a part of the Antarctic Treaty. Shackleton died on South Georgia Island at the age of 47 on January 5, 1922, and in 2011 was voted 11th in a poll of 100 Greatest Britons by the BBC.