The US Senate has confirmed Ketanji Brown Jackson will serve on the Supreme Court with the appointment marking the first time a black woman will hold the position.
Ms Jackson's appointment was voted in favour 53-47 with majority of the approval coming from the democrats and a handful of republicans. US Vice President Kamala Harris commented on the occasion saying it was momentous and carried great significance.
"I was so honoured… to sit in the Senate chamber this afternoon and witness America elevate an extraordinary jurist, who is a black woman, to the highest court of our land," she said.
Although Ms Jackson has yet to comment on the decision, her reaction was evident of her feelings as she could be seen smiling and hugging with US President Joe Biden. The historic moment has been largely met with praise including from former First Lady Michelle Obama who said she was "moved to see Justice Ketanji Brown Jackson confirmed" adding that she felt a "sense of pride… to know that this deserving, accomplished black woman will be a part of the highest court in the land".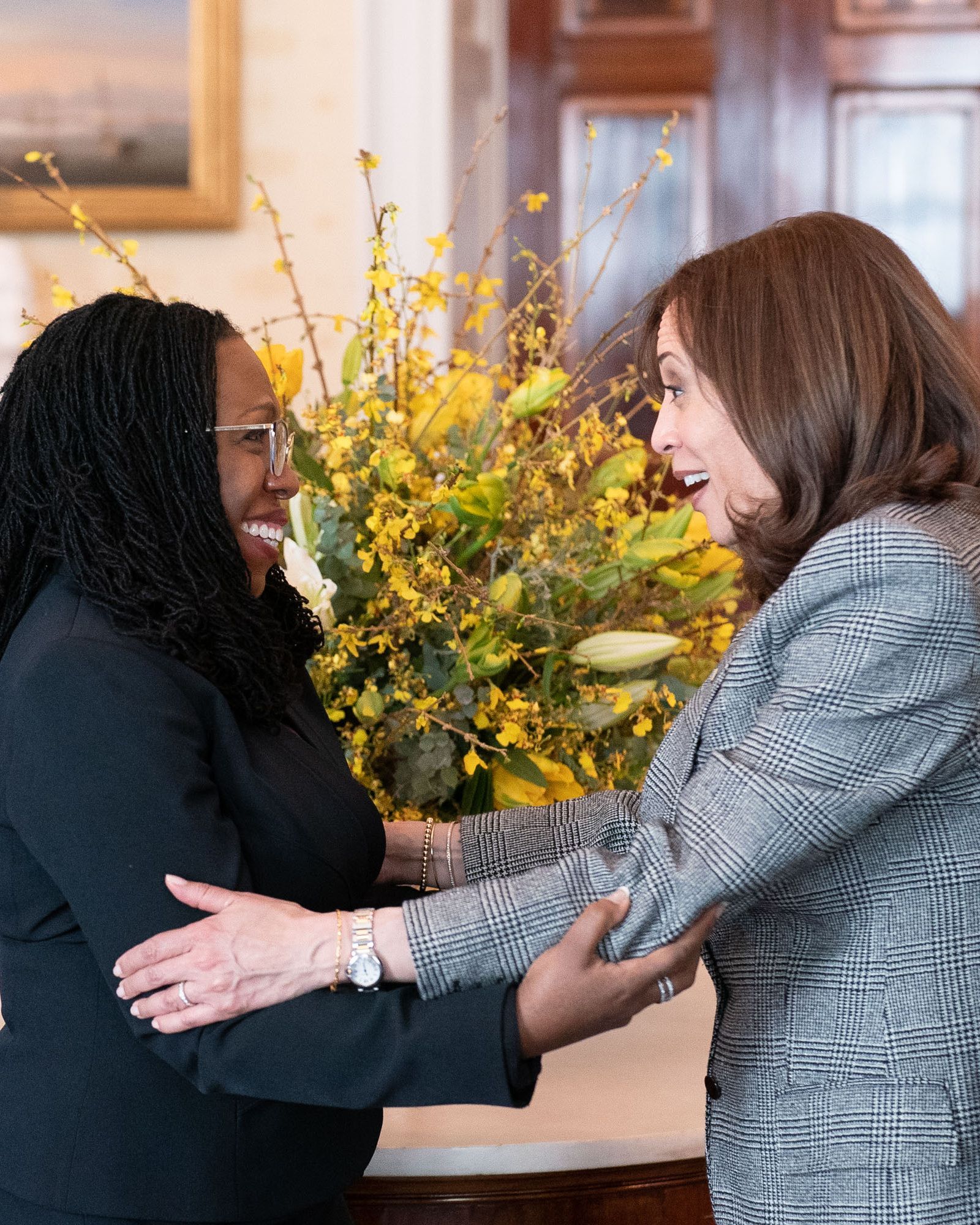 However not everyone has been receptive to the news. When the announcement was made in the Senate, majority of the republicans could be seen walking out while  democrats stayed and applauded.
Republican Senator Marsha Blackburn had voted against Ms Jackson from the beginning revealing several reasons why in a press conference.
"Dark-money leftist groups… are trying to erase woman," she said.
"They are trying to push this agenda of woke education.
"These are some of the reasons, for me, that I cannot vote to confirm her."
Twitter has also offered up a mix of reactions to the announcement with user @Debanjanmukh saying "Let it not go unnoticed that we witnessed a massively historic moment here". While @HoneybadgerAVP said "This is the darkest hour since imperialist Japan attacked Pearl Harbour".
Her appointment to the bench will see her work along three other women, making this the first time in US history four women justices will serve at the same time.