Two of Charles Darwin's notebooks have been returned to Cambridge University after they were stolen in 2000.
These journals played an important role in the English naturalist discovering the theory of evolution according to Cambridge University Librarian Dr Jessica Gardner who detailed how staff came across the historical items.
"We don't know a lot, but the facts are that the notebooks were left anonymously in a public place inside the university library, and they were left inside a large pink gift bag," she said.
"Inside the gift bag was the original archive box, just a little larger than the notebooks themselves and also a plain brown office envelope which contained the notebooks themselves.
"They are in very very good condition."
Inside the journals are observations, notes and thoughts about different aspects on the theory of evolution. On one of the pages is a detailed drawing of the "tree of life" which served as a way for Darwin to categorise animals and plants, while visually being able to see the common denominator.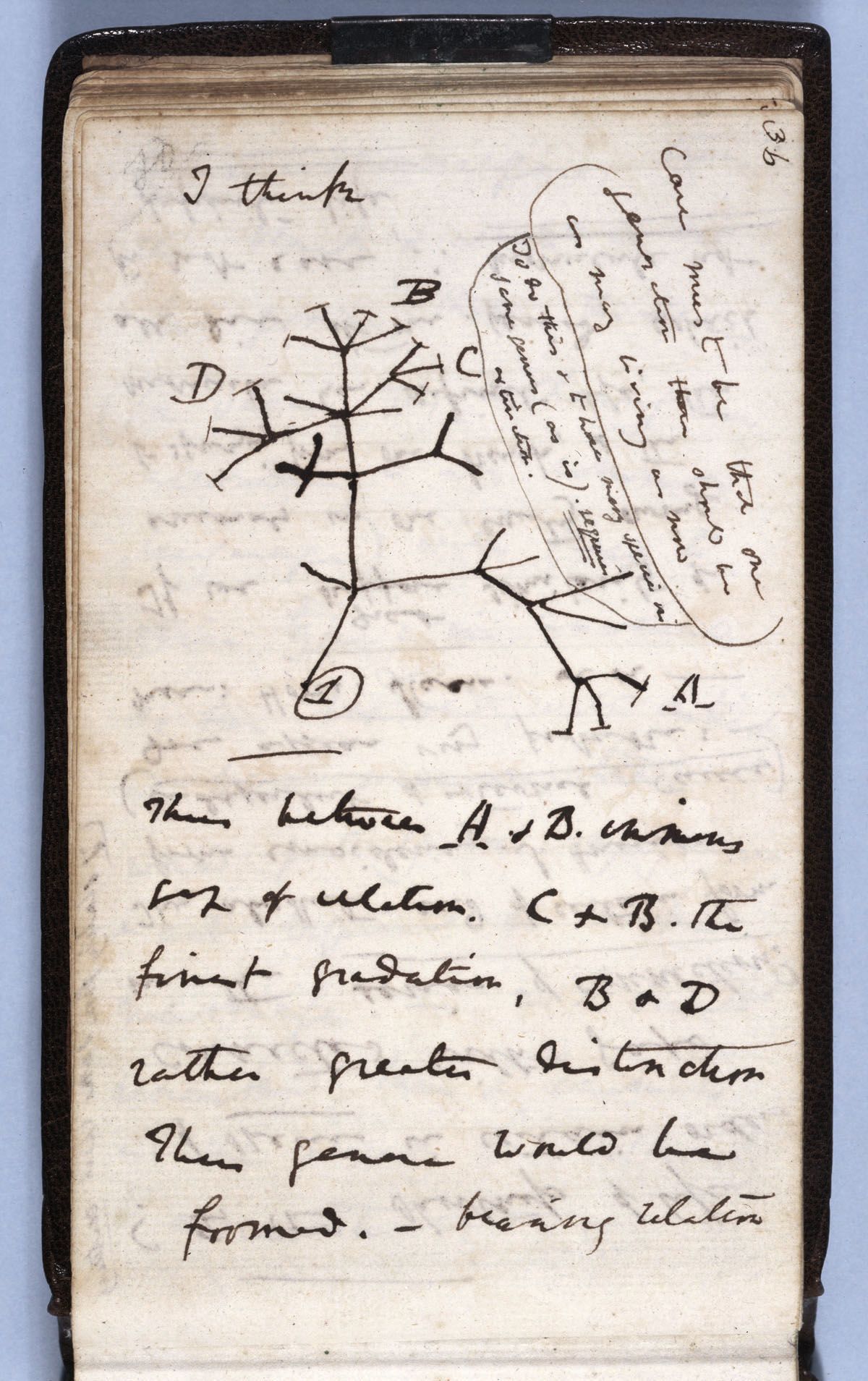 Director of Darwin Correspondence Project at Cambridge Professor Jim Secord noted some other features of the books which confirmed to staff that these were indeed the missing journals.
"Darwin uses different types of ink in the notebook," he told the BBC.
"For example, on the famous 'tree of life' page, there is both brown ink and also grey ink [and] those kind of changes are quite difficult to forge convincingly.
"You can see the tiny bits of copper that are coming off where the hinges are located [and] the paper type is the right sort of paper."
A note was also found in the bag which read "Librarian, Happy Easter x". Although the priceless notebooks have been returned, Cambridge Police said that the investigation is ongoing and urge anyone with information to come forward.
Cambridge plans to display them in the upcoming "Darwin in Conservation" exhibition.